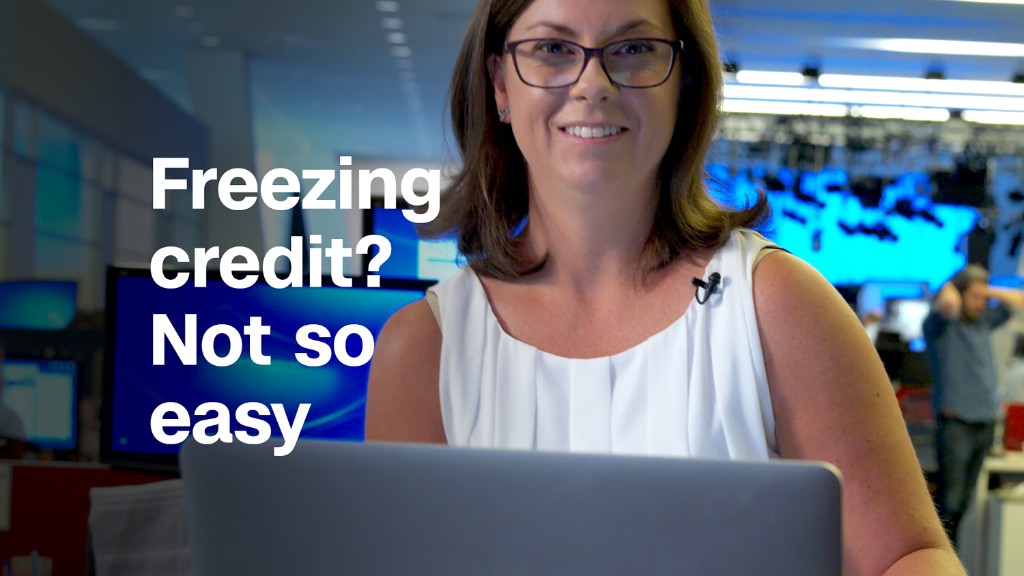 We now know that the Equifax data breach potentially affected 145.5 million people -- about 2.5 million more than the company initially said. That's roughly half of all Americans.
And the personal information exposed could be used by thieves to steal your identity. That's even worse than someone stealing your credit card number.
IDENTITY THEFT NIGHTMARE
Just ask William Burnett. He doesn't know how or when cybercriminals got his personal information, but he continues to receive evidence that fraudulent accounts have been opened in his name.
So far he has not lost any money as a result of the fraud, but his credit has taken a steep and fast nosedive. It tumbled around 150 points across the three credit agencies -- Equifax, Experian and TransUnion -- in a matter of weeks.
Read more about how Burnett is fighting the fraud here.
ONE WAY TO STOP THE THIEVES
Last week, Equifax said it will offer a free credit locking service, for life. Putting a lock on your credit will stop anyone from opening a fraudulent account in your name. But you'll have to temporarily "unlock" your credit report if you want to open a new line of credit yourself.
You can lock your credit with Equifax now by enrolling in their credit monitoring service TrustedID Premier, which the company made free for one year. The "free for life" credit lock service isn't expected to launch until January.
CREDIT LOCK VS. CREDIT FREEZE
But consumer advocates are questioning the company's decision to offer a lifelong credit lock instead of a state-regulated credit freeze. Equifax said the two are similar, but a lock will use "modern authentication techniques" for a "better user experience."
Plus, you should freeze your credit reports at all three credit bureaus for full protection.
It usually costs a small fee to freeze and unfreeze your credit, ranging from $2 to $10, depending on where you live. Read this to learn more about how they work.
ANOTHER DAY, ANOTHER HACK
Sonic, the drive-in restaurant chain, said last week that it may also be facing a cybersecurity breach. Experts say millions of credit and debit card numbers may have been stolen, but the extent of the hack is still unclear.