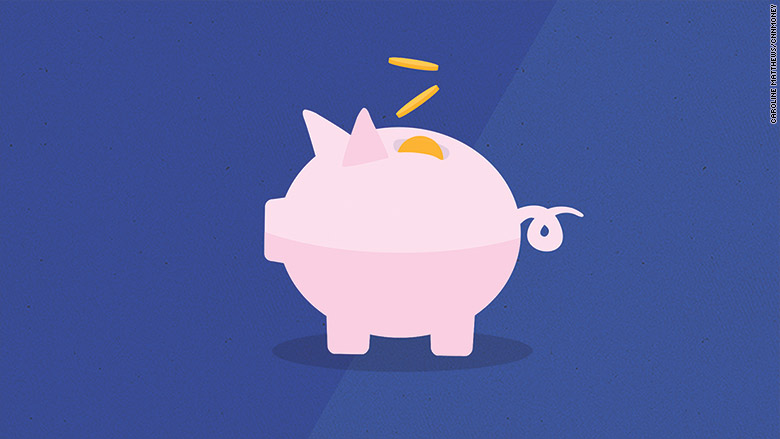 Welcome to our weekly money guide.
Looking to improve your financial life but not sure where to begin? We've got you covered. Here are some tips for saving, investing and making the big bucks.
IT'S NEVER TOO LATE TO BUY STOCKS
Only about half of Americans own stocks. That means half the country isn't building wealth in this epic stock market rally.
But don't worry. You haven't missed the boat.
Some tips on picking stocks:
1. Don't try to pick highs and lows, or time the market. Leave that to the professionals.
2. Ignore peaks and valleys and business headlines. Instead, buy stocks consistently.
3. Listen to Warren Buffett's advice: Buy a low-cost index fund that tracks the S&P 500.
AND IT'S NEVER TOO EARLY TO START SAVING
Investing and saving are important partners in building wealth. But saving is the more important of the two.
So start saving ASAP. You can use budgeting software to track your spending, or try savings apps that invest your spare change.
Once you've established an emergency fund, divert the loose change into investments. You can start by putting together a mix of low-cost stock and bond funds or ETFs.
NETFLIX IS RAISING PRICES
Watching the latest season of "Stranger Things" might cost you a bit more this year.
Netflix is hiking prices on its subscription services. The standard service, now priced at $9.99, is going up to $10.99 monthly. The premium service, which provides viewing on up to four screens, is $13.99, up from $11.99 a month.
THAT YAHOO HACK WAS WORSE THAN WE THOUGHT
It came out last week that every single Yahoo account was hacked in 2013.
That's three billion accounts in all -- or three times as many as the company initially reported in 2016. Names, email addresses and passwords were breached, but not financial information, Yahoo said last year.
It's another good reminder to practice good computer hygiene: Implement two-factor authentication on all your accounts and don't reuse passwords.