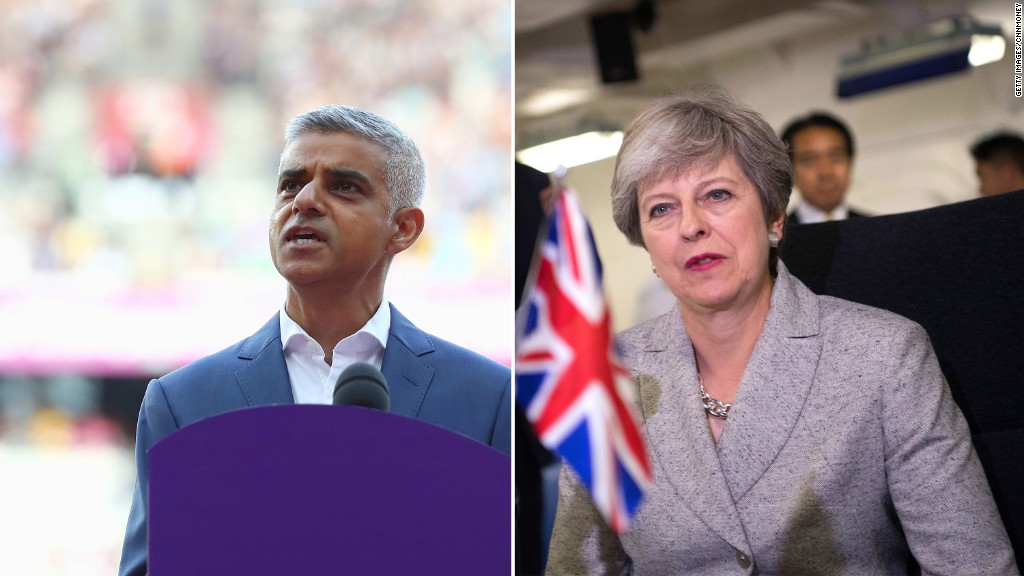 The owners of older, polluting cars will now have to pay $28 just to enter central London.
The capital city has introduced a new £10 ($13) emission charge that affects the most polluting vehicles. That's on top of an existing £11.50 ($15) congestion charge collected from drivers in the city center.
The new "T-charge" applies to both diesel and gasoline vehicles that do not meet the Euro 4 emission standards outlined by the European Commission. Most of the affected cars were sold before 2006.
Both fees will be charged from 7:00 a.m. to 6:00 p.m. during the working week.
Related: Uber is ditching diesel cars in London
The move is a part of broader anti-pollution strategy championed by mayor Sadiq Khan, who has made tackling dirty air one of his top priorities.
"It's staggering that we live in a city where the air is so toxic that many of our children are growing up with lung problems," he said in a statement.
London will impose even tighter controls with the introduction of a "Ultra Low Emission Zone" in 2019. Charges on polluting cars will be extended to include nights and weekends.
Related: These countries want to ditch gas and diesel cars
London surpassed the European Union's annual limit for nitrogen dioxide exposure just five days into 2017, according to King's College.
The university estimates that air pollution is responsible for 9,400 premature deaths in the capital every year.
The British government said earlier this year that it will ban sales of new gasoline and diesel cars starting in 2040.