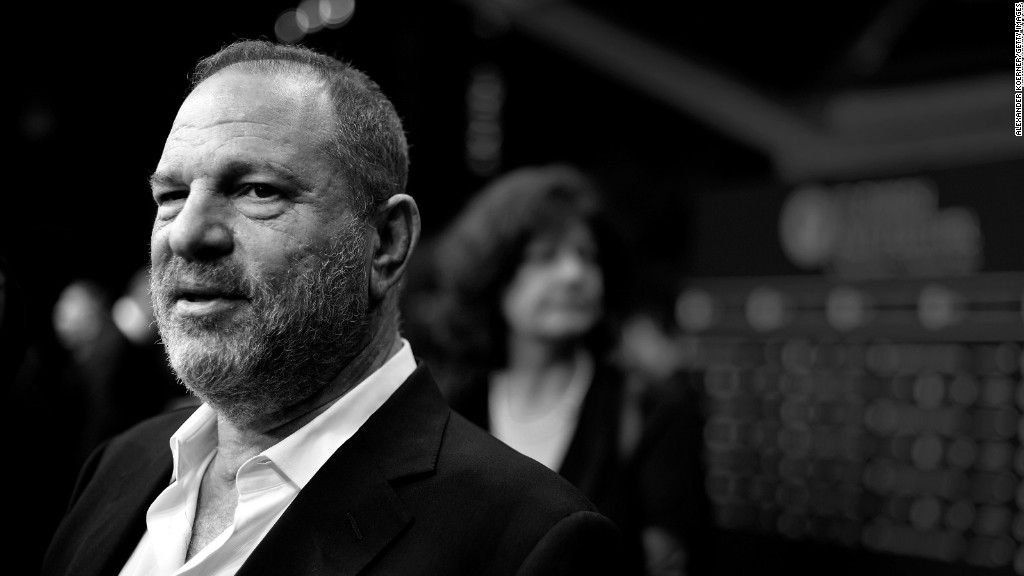 Harvey Weinstein's conduct shocked the nation. Now, it could encourage some U.S. states to change their laws.
Over the past two weeks, dozens of women have accused Weinstein of sexual harassment and assault. Allegations against the producer span nearly three decades.
Women didn't just keep quiet because they were scared of retribution. Some worried that if they talked, they'd face legal action.
That's why lawmakers in New York, New Jersey and California are considering legislation that would limit the use of both non-disclosure agreements and out-of-court settlements with confidentiality clauses in cases of sexual harassment and assault.
Employees at The Weinstein Company signed NDAs in order to work there, and Weinstein reached multiple settlements with women that included confidentiality clauses, according to The New York Times and the New Yorker. Weinstein has denied all allegations of non-consensual sex made against him.
"We've seen very recently the impact of people being forced into silence," New York state Senator Brad Hoylman told CNN's Clare Sebastian on Friday.
Related: How do you report sexual harassment when there's no HR?
Employees sign non-disclosure agreements -- or NDAs -- as a condition of employment across many industries. While these contracts are explicitly used to keep sensitive corporate info from leaking, they often include language that makes workers feel like they can't speak out on harassment.
For example, some NDAs prevent employees from saying "disparaging things" about the company. That type of vague phrasing can dissuade workers from reporting misconduct, said Emily Martin, the vice president of workplace justice at the National Women's Law Center.
"Legally, those sorts of agreements can't actually prohibit an employee from bringing a charge of harassment or discrimination," Martin said. " ... But often, they're not written in such a way where that's clear."
To address this gap, Hoylman, a Democrat, has introduced a bill in New York that would void any clause in an employment contract that effectively forces employees to conceal harassment or discrimination. It would apply to claims that have been submitted to arbitration, too.
State Assemblywoman Nily Rozic, a Democrat, plans to introduce a version of the bill in her chamber in January.
A similar measure will be put up in New Jersey, according to the office of Senator Loretta Weinberg, who is the state's Democratic majority leader. Assembly Republican Leader Jon Bramnick has pledged to work with Weinberg to draft the legislation.
"We do not want people to have the ability to cover up what predators do," Bramnick told CNNMoney.
In California, state Senator Connie Leyva is focusing on a separate but related concern: confidentiality clauses in out-of-court settlements.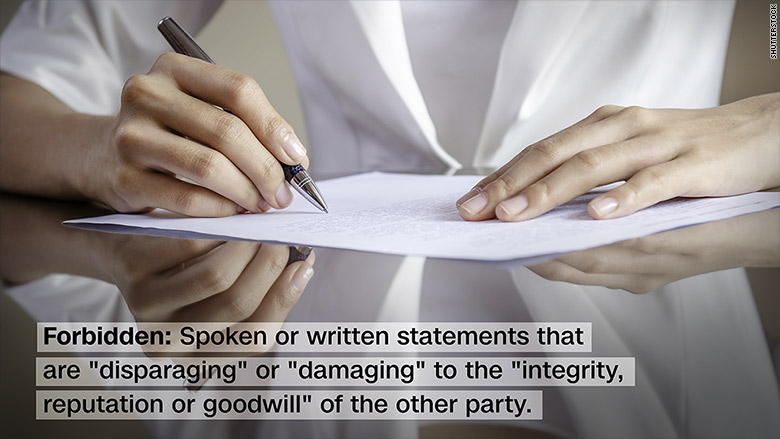 In its Oct. 5 investigation on Weinstein, The New York Times reported that the movie mogul "reached at least eight settlements with women." One was reportedly with actress Rose McGowan, who declined to comment for the paper's initial piece, but later came out and accused Weinstein of rape on Twitter.
Leyva, a Democrat, plans to introduce a bill that would ban clauses that require the terms of a settlement to remain secret in cases of sexual harassment or assault. These provisions force victims to keep quiet and can harm public safety, she told CNNMoney.
"[Once they settle], women can't communicate to each other -- to anyone. They have to stay quiet about what happened to them. Not only does this affect their healing, but they can't protect other women," Leyva said.
Related: Gretchen Carlson speaks: 'The floodgates have opened'
Confidential settlements can silence victims who want to share their stories, and can mask patterns of abuse by serial offenders.
Often, they include language that prevents each party from making spoken or written statements that are "disparaging" or "damaging" to the "integrity, reputation or goodwill" of the other party.
But some women may benefit from the secrecy. Such agreements can be used as leverage by a victim to get a company to pay up, Martin said.
"If settlement agreements can't use confidentiality clauses, there are some questions about whether it would make it much harder to settle these cases," she said.
For some, settlement payments can be "helpful and meaningful," Martin added. Plus, some women may actually want the privacy that comes with a confidentiality clause.
"If you're really worried about your reputation with future employers, then that can be really valuable," she said.
Deborah Rhode, a professor at Stanford Law School who studies gender discrimination, said she's "happy" lawmakers are taking action in the wake of the Weinstein news. She said she supports legislation that would "enable people to settle suits or bring claims without being silenced."
"I've long advocated for this, and I'm sad that it took such egregious conduct to give everyone a wake-up call," Rhode said.