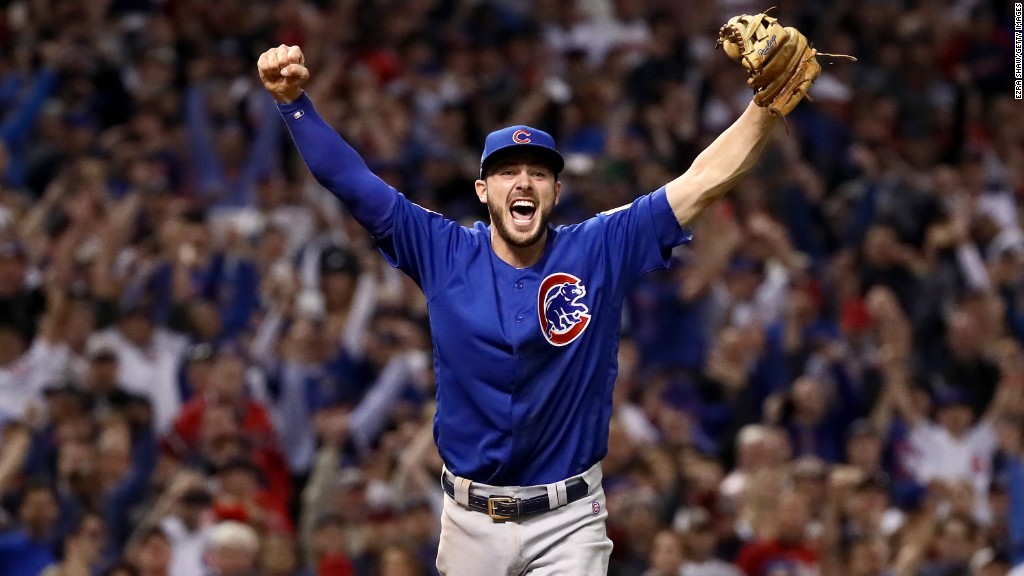 It might not be the Cubs and Indians. But if you want to watch this year's World Series, it won't be cheap.
The average asking price is $1,863 for a ticket to Tuesday night's opening game between the Astros and Dodgers in Los Angeles, according to TicketIQ, which tracks prices on the secondary market.
The average for any of the four possible games in L.A. -- including a sudden-death Game 7 -- is $2,970. For the three possible games in Houston, the average price is about $1,000 less.
The popularity of the Dodgers franchise is driving demand. Plus they haven't been to the World Series since 1988.
Tickets may be expensive, but fans have one thing going for them -- the size of Dodger Stadium. It's the largest ballpark in Major League Baseball, with a capacity of 56,000.
As first pitch gets closer, ticket prices are dropping as resellers and ticket brokers try to unload what they haven't sold.
Related: After Hurricane Harvey, Houston Astros are sentimental World Series favorite
Tickets are still significantly cheaper than they were last year, when the Cleveland Indians faced the Chicago Cubs. The Indians hadn't won a World Series since 1948, and the Cubs hadn't won since 1908.
The Cubs took the series in seven games. For Game 5, the last of the series at Chicago's Wrigley Field, the average asking price was more than $6,500.
The Dodgers are the favorite among Las Vegas oddsmakers, but Major League Baseball might be the biggest winner. Back-to-back appearances by storied franchises and teams with long World Series absences only help the sport at a time when ratings are down across most leagues.