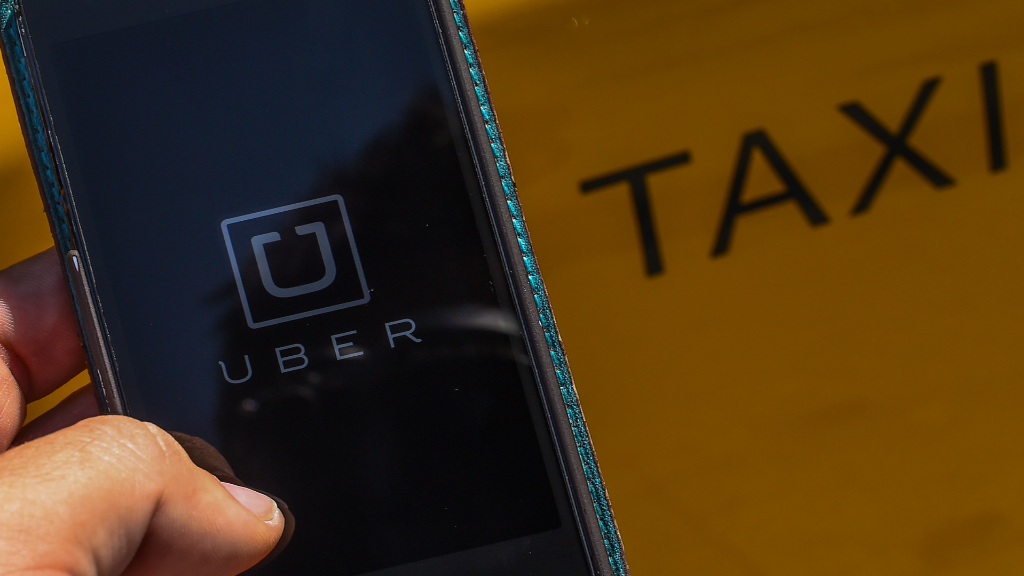 Now there's a credit card for the Uber generation.
The ridesharing company announced Wednesday it's launching a credit card that rewards Uber users by integrating tracking and redemption of points into the Uber app.
"Our customers have busy lives -- they are dining, traveling and shopping -- and we want to make those experiences seamless and rewarding," says Judy Zhu, who leads strategic partnerships at Uber.
The no-fee Uber Visa Card offers rewards through points: 4% back on dining (including restaurants, bars and takeout including UberEats) and 3% back on travel. The card also offers 2% back on a category not seen in credit card rewards before -- online purchases, which includes Uber rides but also other eligible online shopping and video and music streaming services. Card users also get 1% back on all other purchases.
Each percent back is worth one point, and a point is worth one cent when used for any of the reward options: Uber credits, cash back, or gift cards. For example, you earn 4% back or 4 points for every $1.00 spent on dining. Redemptions for Uber credits start at 500 points for $5.
Related: Capital One's new cash-back credit card for foodies
The points system is built right into the Uber application once you sync your card, according to Uber and its card partner, Barclays. Points can be used as Uber credits to pay for rides.
"This isn't a card to rack up hundreds of thousands of points for a huge vacation," says Zhu. "You are accruing and using on an ongoing basis."
There is a $500 a day limit in the amount of points you can redeem and only the primary card holder (not authorized users) can redeem the points. But tracking of points is designed to be in real time and at users' fingertips.
"Credit card companies have digital redemption and instant credit already," says Denny Nealon, managing director of U.S. partnerships at Barclaycard US, "but we're embedding it in the Uber app which they are already using and comfortable with."
The card was designed around the lives of Uber users, says Nealon.
As such, the card has several "the way we live now" perks. There is a $50 credit every year for online subscription services (think Amazon Prime, Netlix, Spotify) after spending $5,000 on the card annually.
It also comes with mobile phone insurance of up to $600 toward damage and theft, when the card is used to pay the monthly mobile phone bill. There are no foreign transaction fees and no annual fee. Card users also receive invites to exclusive events and offers in select U.S. cities.
Like many credit cards there is a sign up bonus. The Uber card offers $100 cash after $500 is spent on the card in the first 90 days.
Related: This credit card offers great rewards ... if you spend $7,500
One prevailing trend in credit cards right now is that people are looking for a flexible and simple experience, according to Matt Schulz, senior industry analyst at CreditCards.com.
"If the card makes them work too hard to understand how to get those points and use them, they'll go elsewhere because there are plenty of other compelling super simple cards out there."
But, he points out, this card does break with another credit card trend in a big way: it isn't offering straight cash back. Generally, cards have been moving toward fewer points systems and more cash-back programs, which seem to be more popular with Millennials.
"This point system runs the risk of being confusing and not being able to compete in full with other cash back cards," Schulz said.
Related: Millennials aren't opening credit cards. That's a mistake
The application is embedded in the Uber app so that you can apply while you ride.
While typical credit card applications may have dozens of prompts to fill in, the Uber app pre-populates many details.
Users can apply for, and if approved start using the card on November 2.
The card comes with an annual percentage rate of 15.99% to 24.74%, depending on your credit worthiness.
"If you're a regular Uber user, it seems like a pretty convenient card for you," says Schulz. "It is clearly who they are aiming toward."