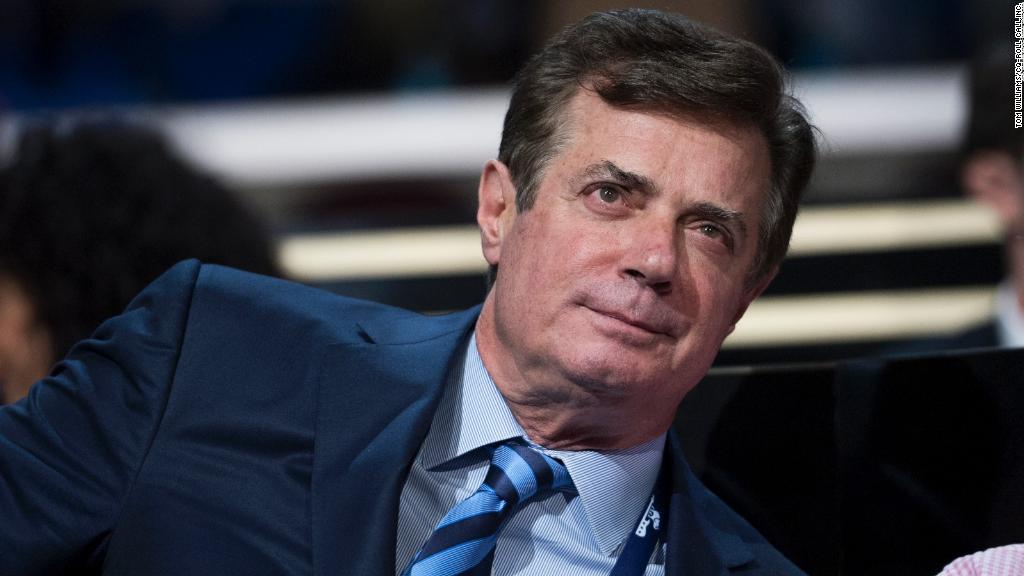 Luxury cars: Roughly a quarter-million dollars. Landscaping in the Hamptons: More than $820,000. An antique rug store: About $1 million.
Plus millions more for clothes, condos and home renovations.
A federal indictment released Monday alleges that Paul Manafort, the former chairman of the Trump campaign, laundered more than $18 million in hidden overseas wealth by spending lavishly in the United States.
Manafort made much of the money lobbying for Ukraine, work that he never disclosed to the U.S. government, the document claims. Authorities say Manafort hid the income by funneling it through offshore accounts and spending it on luxury goods for himself and his family.
He didn't stop with opulent rugs and ritzy clothing, according to Robert Mueller, the special counsel investigating Russian election meddling. The indictment accuses Manafort of using the money to buy multi-million-dollar homes and then using those homes as collateral to get more cash.
Manafort pleaded not guilty on Monday before a federal magistrate judge.
Related: What you need to know about the Manafort, Gates indictment
In some cases, the indictment says, Manafort lied to banks about how the homes were used so he could obtain more generous loans.
Here's a look at where the indictment says Manafort spent the $18 million:
--Home improvement company in the Hamptons, in New York: $5.4 million.
--Home lighting and entertainment company in Florida: $1.3 million.
--Antique rug store in Alexandria, Virginia: $934,350, plus $100,000 related to those purchases.
--Men's clothing store in New York: $849,215.
--Landscaping in the Hamptons: $820,240.
--Antique dealer in New York: $623,910.
--Clothing store in Beverly Hills, California: $520,440.
--Investment company: $500,000.
--Contractor in Florida: $432,487.
--Contractor in Virginia: $125,650.
--A Mercedes-Benz: $62,750.
--A Range Rover: $47,000.
--Payments related to three Range Rovers: $163,705.
--Home equipment installation company in the Hamptons: $112,825.
--Property management company in South Carolina: $46,000.
--Art gallery in Florida: $31,900.
--Housekeeping in New York: $20,000.
The indictment also says Manafort used the money to buy three properties:
--Condominium in New York's SoHo neighborhood for $1.5 million.
--Brownstone in Brooklyn's Carroll Gardens neighborhood for $3 million.
--House in Arlington, Virginia, for $1.9 million.
The indictment says Manafort listed the SoHo condominium on Airbnb for at least a year, beginning in January 2015, and took advantage of the tax benefits of owning a rental property.
The document also alleges that he applied for a mortgage on the property and falsely said it was a secondary home instead of a rental, a claim that netted him a bigger loan than he would have otherwise received.
After buying the Brooklyn home in 2012, Manafort started renovating it. According to the indictment, he also borrowed cash against the property, and told a bank he would use $1.4 million from a loan on construction.
That didn't happen. The document says Manafort instead used much of the money to make a down payment on another property in California.
CNN has reached out to a lawyer for Manafort for comment.