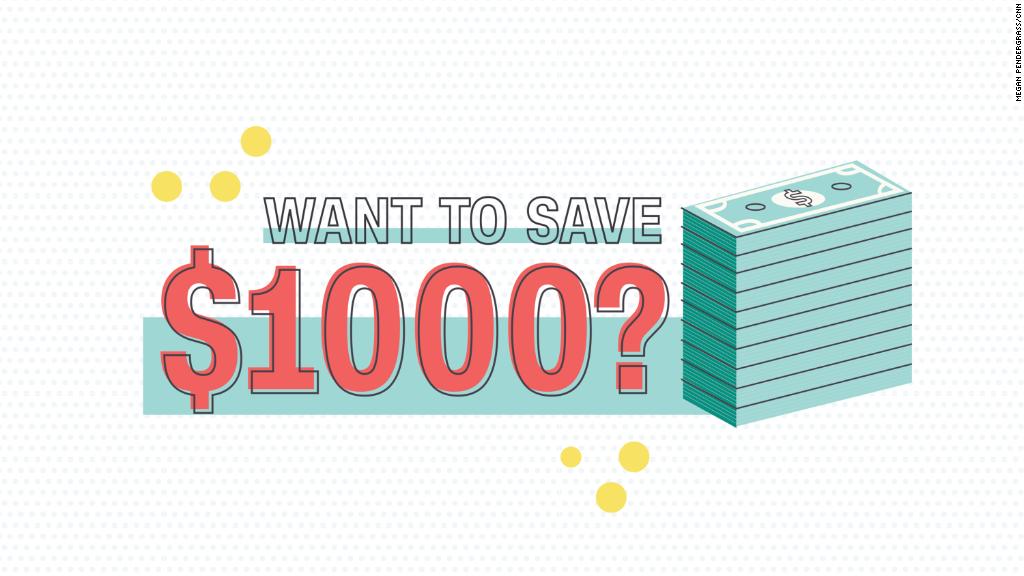 I think my budgeting app is judging me.
I'm one of more than 20 million people who use Intuit's Mint budgeting software in order to track my spending and become more budget savvy.
There are many things to like about Mint: It's free, it categorizes your spending automatically and updates you on your credit score.
One of the features that makes Mint unique is its tone. The app has a tendency to not-so-gently alert you when you've overspent.
For example, a recent alert I received told me I was $232 over budget on food and dining, adding that I "might want to look into that."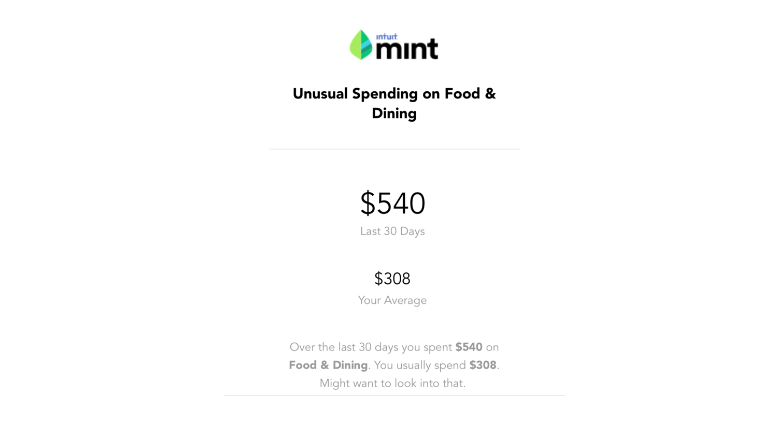 Ok, Mint. Calm down. I got hungry!
Related: Millennials want to share and compare everything -- even finances
Using an irreverent tone of voice that "speaks" to Millennials can be a double-edged sword.
Weight-loss app Carrot Fit was criticized in 2014 for hurling insults at users in a tough-love approach to losing weight.
The app would reportedly send alerts saying "You're not going to get the butt you want by sitting on it."
Mint's approach is more subtle than that, and more passive aggressive. It doesn't say hurtful things directly, but you can still sense a bit of sass in its alerts.
Anyone who doesn't like Mint's communications can always turn off alerts and email notifications.
But Mint goes even further in its punchy responses to users on Twitter, sometimes throwing side-eye memes or GIFs that send a message to overspenders.
I asked Mint how the company decides what tone to use when reminding users to watch their spending.
"We view our alerts as a way to make sure our users are paying attention and keeping track of their finances," said Kimmie Greene, consumer money expert and head of communications at Mint. "A little humor goes a long way, especially when we're sharing important, and sometimes technical, financial guidance."
Despite its snarkiness, Mint ranks at the top of many personal finance app lists and is rated highly in the iOS App Store.
Though Mint is one of the oldest players in the game, there are many other choices when it comes to budgeting software: Dave Ramsey's EveryDollar, Personal Capital and You Need a Budget are some other budgeting tools out there.
Related: Millennials are better at saving than the rest of us
For some users, however, the shaming can be a bit much.
Rachel Goldschmidt, 25, said she felt particularly judged when Mint would alert her on spending related to the "alcohol and bars" category.
"I think to a certain extent it's helpful, but after you slip up a few times it makes you just give up on tracking," she said.
Goldschmidt compared the service to diet tracking apps, in that you use them when they make you feel good about your choices, but stop tracking when you "have a bad day and eat a gallon of ice cream."
She'd prefer to see Mint warn users when they're about to blow past their budget or reward users when they follow their budget.
"But when you're already slightly over who cares? That's when you just turn off notifications," she said.
So does Mint's judgey attitude achieve its intended goal?
I can usually anticipate getting one of Mint's emails right when I'm about to splurge on something in a store or just sitting down at a fancy restaurant.
At that point, it's probably too late for me to "look into that." But at least I'm thinking about it.