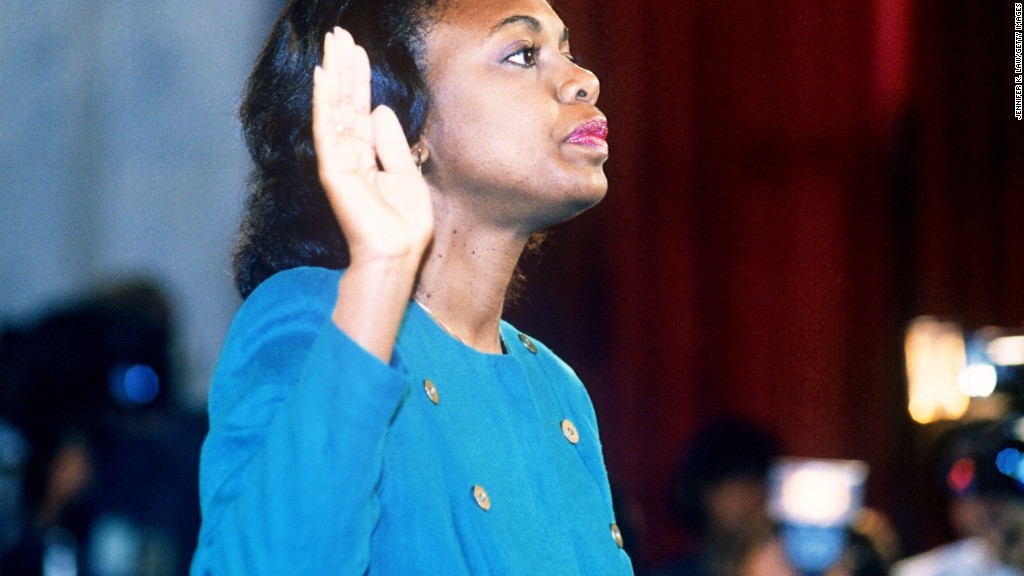 CNN's town hall, "Tipping Point: Sexual Harassment in America," airs on Thursday, Nov. 9 at 9 p.m. ET. What questions would you like to address? Send them on Twitter using #CNNTownHall or Text, iMessage or WhatsApp 347-322-0415.
Harvey Weinstein. Kevin Spacey. Allegations against the Hollywood heavyweights and others have ignited a nationwide conversation on sexual harassment.
But it isn't just a problem in Hollywood. Workplace sexual harassment happens in almost every industry. But it can be hard to talk about. CNNMoney's Julia Carpenter rolled out a series of stories on the issue with some tips.
HOW TO TALK ABOUT SEXUAL HARASSMENT AT WORK
In the last month, watercooler talk may have switched from "Game of Thrones" recaps to colleagues sharing personal stories of harassment or assault.
It can be a tricky situation. Whether you're sharing your own experiences or talking about details from the latest scandals, remember: you're at work and what you say may cross a boundary with someone else. Think about how much you want to share and the tone in which you're speaking.
IT STARTS WITH THE COMPANY CULTURE
At the end of the day, managers have the biggest responsibility here. They have the power to channel cubicle talk into a larger discussion about work culture.
That culture starts at the hiring process. Be observant during the job interview and see how the interviewee interacts with others. And trust your gut.
In the office, know what's OK and what's not when it comes to workplace contact. And if an employee comes forward but doesn't want to name their harasser, remember: they're not trying to protect the perpetrator. They're trying to protect themselves.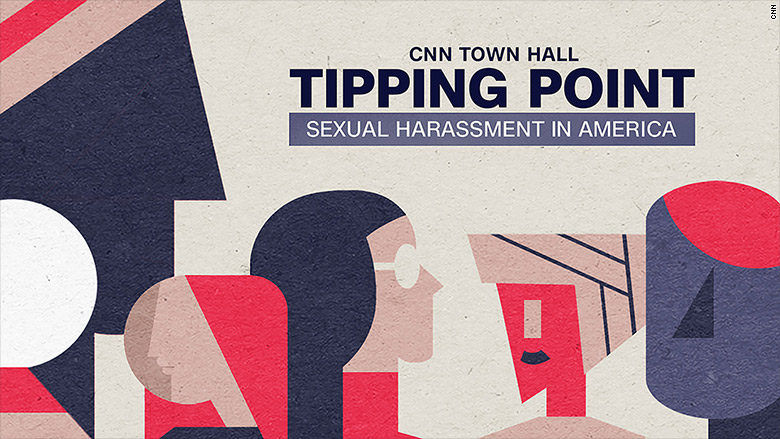 ARE OLDER GENERATIONS MORE TOLERANT?
When Weinstein was first accused, he largely pointed to his age as an excuse. But older generations don't necessarily view sexual assault differently than younger ones. The main difference is about gender.
While men and women tend to be on the same page about condemning egregious behavior, research shows men are more tolerant of inappropriate jokes or flirtatious comments.
Do you feel there are generational differences in views on sexual harassment? Tell us about it here and you could be featured in an upcoming story on CNN.
#METOO
CNN is hosting a town hall moderated by CNN anchor Alisyn Camerota on Thursday, November 9, at 9 p.m. ET.
The discussion will include Gretchen Carlson, former Fox News anchor who made headlines last year suing former Fox News chief Roger Ailes for sexual harassment, and Anita Hill, activist and professor whose 1991 testimony at the Clarence Thomas hearings raised awareness of sexual harassment as an issue.
The event will air on CNN, CNN en Español and CNN International, available for subscribers via livestream on CNNgo and via CNNgo apps for Apple TV, Roku, Amazon Fire, Samsung Smart TV and Android TV and on the CNN mobile apps for iOS and Android.
The debate will also air on CNN's SiriusXM Channel 116. The town hall will also be available November 10 on demand via cable/satellite systems, CNNgo platforms and CNN mobile apps.
Compiled by CNN's Elana Zak.