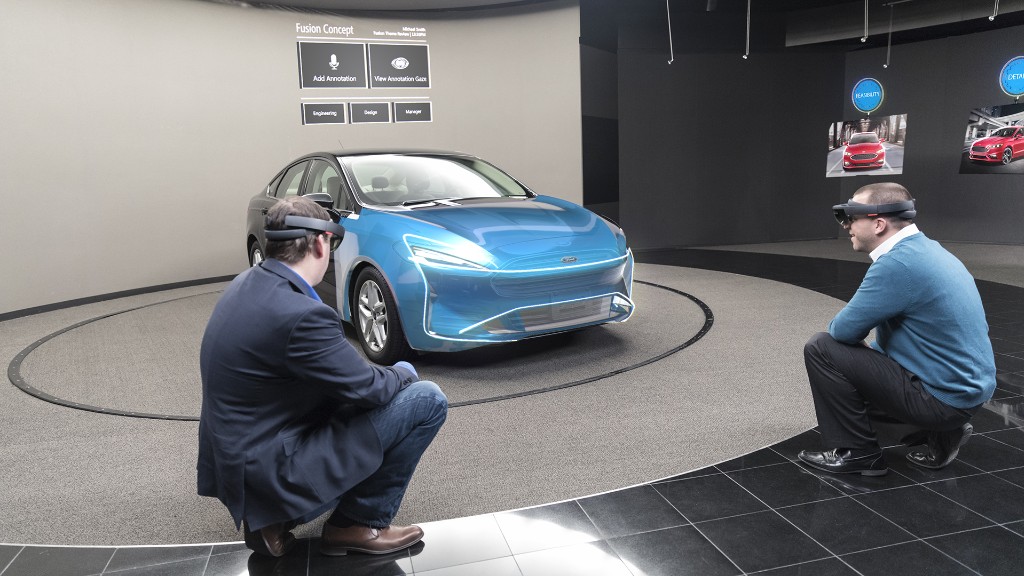 Ford factory workers are getting a lift -- literally.
The automaker is testing out new exoskeletons at two Michigan assembly plants, designed to help employees avoid fatigue and injuries while working on the line.
The devices, which cost about $6,000 apiece, provide upper-body support for overhead work. They aren't electrically powered -- instead, they help shift the body's weight to make repetitive tasks more comfortable.
Superhero fans should note that the exoskeletons aren't Iron Man suits. They "aren't designed to make you stronger," said Marty Smets, senior ergonomics engineer with Ford.
Instead, Smets said, they move some weight to a worker's legs, relieving pressure on the shoulders.
"The shoulder is an inherently weak joint," Smets said. Plus, he added, fixing shoulder injuries gets incredibly expensive.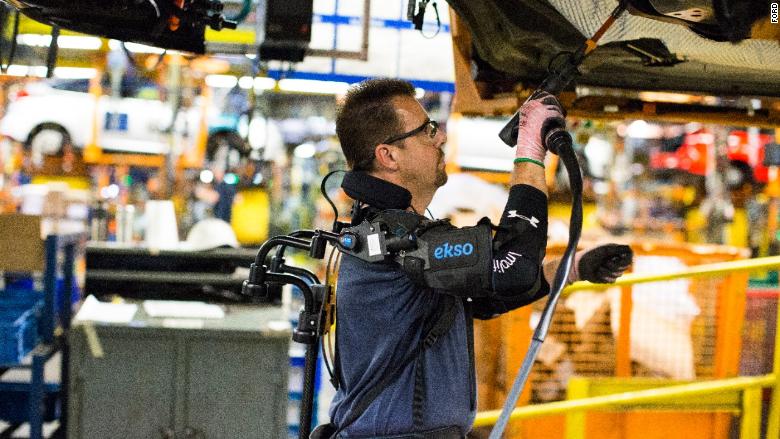 The United Automobile Workers union is in support of the new initiative, and the group subsidized the purchase of the first few exoskeletons, according to Ford.
Related: Navya unveils its self-driving taxi
"The health and safety of our membership has always been our highest priority," UAW-Ford Vice President Jimmy Settles said in a statement. "With the proven success at the piloted locations, we look forward to expanding this technology to our other UAW-Ford manufacturing facilities."
The move is the latest effort by Ford (F) to reduce workplace injuries. Incidents in North America that resulted in time away from the job have fallen 83% since 2005. Its 2016 incident rate -- 1.55 incidents per 100 full-time North American employees -- was a record low, according to the company.
The 2016 rate for private employers in the U.S. is 2.9 cases per 100 full-time workers, according to the Bureau of Labor Statistics.