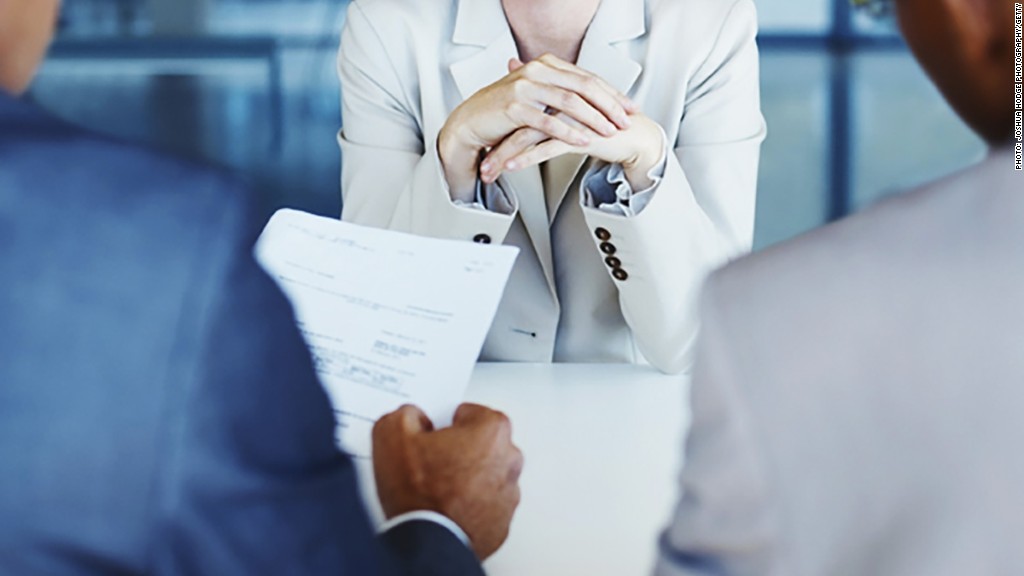 If you're gunning for more pay at work, new data says switching jobs could be the key.
Here's how to ask for more money during an interview, and some of CNNMoney's other tips for making and saving the big bucks this week.
JUMPING SHIP PAYS OFF
Switching jobs could lead to more money.
Teachers, nurses, construction workers and even hotel employees who switched jobs recently saw bigger wage increases than their former colleagues who stayed put, according to new research from ADP, the payment processor.
Now might be the time to switch. There's nearly a record number of open jobs in the U.S. economy.
TALKING SALARY IN AN INTERVIEW
Salary talk during the hiring process is a delicate dance. Some experts suggest tackling salary requirements at the start of the interview process, while others recommended waiting until later.
Read this if you're not sure how much to ask for, or if you're not even ready to talk money.
BAD CREDIT COULD TRIP YOU UP
You know that bad credit is, well, bad. But did you know it could hurt your chances of getting a new job? By federal law, an employer can look at your credit history, which shows debt, loans, credit accounts, and much more.
Here are other ways bad credit can hurt you, and how to raise your score.
ONE WAY TO CHECK YOUR CREDIT SCORE
Using a budgeting app can help you keep track of your bills. Intuit's Mint also updates you on your credit score. But user beware. CNNMoney's Laura Sanicola says she feels like the app's alerts got a little too judgmental.
WHEN IT'S OK TO BUY A BOAT
People often don't treat the money received through some kind of windfall the same way they do their regular income. If you've recently come into some new money and buying a boat or throwing a lavish party is your first inclination, you're not alone.
But if you're scared of wasting something like an inheritance, here are the best ways to invest the money.