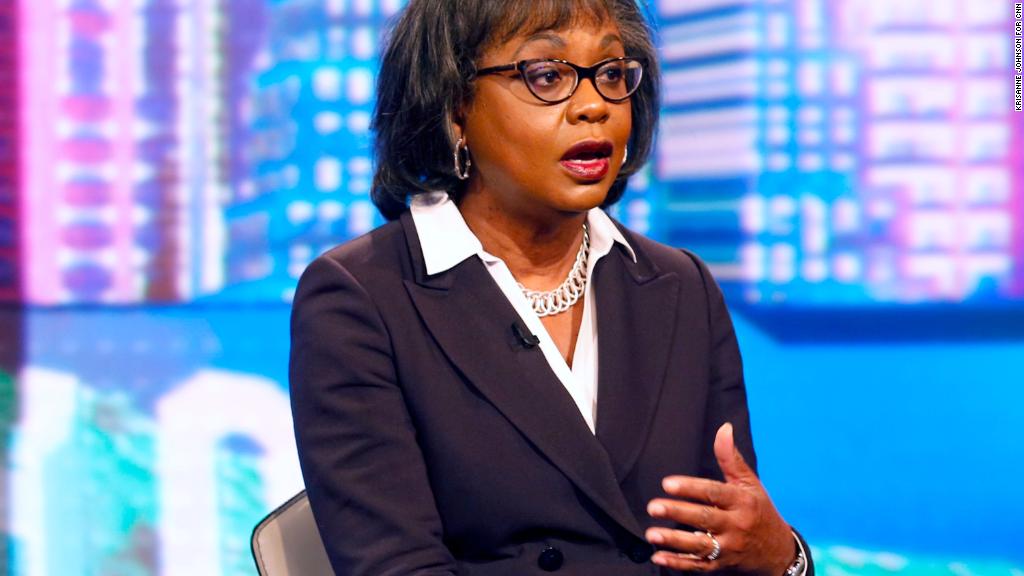 Welcome to Included, which catches you up on the week's top stories about culture and identity in business and tech.
This week, we look at the #MeToos who don't make news, how the world's wealth is doing since the recession and why J.Crew is apologizing.
When harassment and discrimination claims don't make headlines
When one out of every five Americans say they know someone who has said #MeToo, you know harassment and discrimination cuts across all backgrounds, ethnicities and socio-economic levels.
"If it's Angelina Jolie, it makes headlines. If it's a woman on the assembly line ... she doesn't make headlines and it goes unnoticed and unseen," said author Lin Farley in a PBS NewsHour interview. Farmworkers and fast food workers, for example, occupy two industries where misconduct is common.
Related: What happens after #MeToo?
Even Jane Fonda acknowledged this in a recent interview with Chris Hayes.
"Many of the women that were assaulted by Harvey Weinstein are famous and white and everybody knows them," Fonda said. "This has been going on a long time to black women and other women of color and it doesn't get out quite the same."
And that's where the conversation should go, says Tarana Burke, who first created the #MeToo hashtag more than 10 years ago.
"If we don't center the voices of marginalized people we're doing the wrong work," she told CNN's Emannuella Grinberg. "The message is no different now than it was 10 or 11 years ago."
Related: The creator of #MeToo would like the conversation to change
Also worth noting: The gender and racial disparity between harassment and discrimination.
"The problem of racial disparity is often inextricably tied to gender disparity, and minority women may be doubly targeted, with both racism and sexism," writes Sheelah Kolhatkar in The New Yorker.
1% of the population holds half of the world's wealth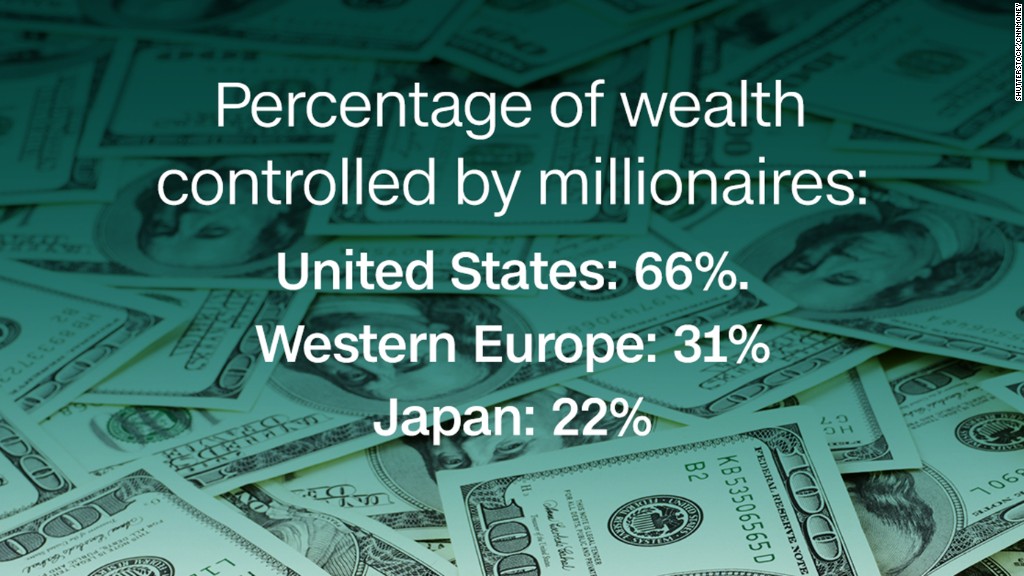 In the 10 years since the the global financial crisis hit, the world has gained back its wealth -- but not for everyone. The top 1% now hold 50.1% of the world's household wealth, according to a new report from the Credit Suisse Research Institute. That's more than a 7% increase since 2008.
The report warns that unequal gains in wealth point to a "shallow" recovery. While wealth around the world has increased, especially in emerging markets like China, the median wealth has not increased equally. "Despite higher mean wealth per adult, median wealth fell again this year in Africa, Asia-Pacific [not including China] and Latin America," the report said.
Overall, the wealth pyramid disparity is stark. There are 3.5 billion people with less than $10,000 of cash and assets; they make up 2.7% of the world's wealth. Meanwhile, 36 million millionaires -- that's less than 1% of the population -- hold 46% of the world's household wealth.
Read the report here.
Beauty note: Don't touch my hair
J.Crew is under fire this week over a model's hair. Some people took offense that the company showed a black model with messy hair. Others defended the retail store for representing its casual and effortless aesthetic. The company apologized on Twitter.
Also this week: A photographer apologized for digitally altering actress Lupita Nyongo's hair on the cover of Grazia U.K. magazine.
"There is still a very long way to go to combat the unconscious prejudice against black women's complexion, hair style and texture," the Oscar winner said on Instagram. "I embrace my natural heritage and despite having grown up thinking light skin and straight, silky hair were the standards of beauty."
The photographer, An Le, later called it a "monumental mistake." "Though it was not my intention to hurt anyone, I can see now that altering the image of her hair was an unbelievably damaging and hurtful act," Le said. "As an immigrant myself, it is my duty to be an advocate for the representation of diversity of beauty in this industry."
"This was never just about the hair," writes Yasmin Jones-Henry in The Guardian of the incident. "It's about a person's right to simply be. Confined for almost 500 years in the shadow of service and slavery, women of color are increasingly demanding a say in how history portrays them."
What we're reading