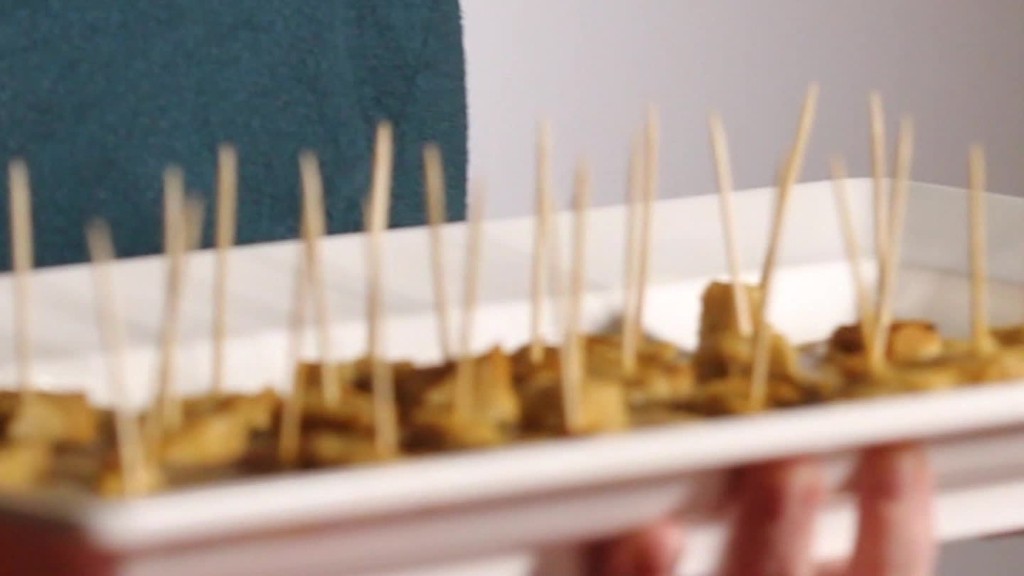 You'll probably overeat this Thanksgiving, but you don't have to overspend.
If you're organizing a "Friendsgiving" celebration with your buddies, here's how to stay on budget.
Do the prep work
A frugal Friendsgiving comes down to planning.
To avoid emergency grocery runs on the day of the party, coordinate with your pals in advance.
If you're hosting, propose a pot-luck style meal where each person contributes a dish, suggests Leanne Brown, the author of "Good and Cheap."
Be sure to be specific about what you want. Otherwise, you could end up with multiple pumpkin pies, warns Robin and Jeffrey Selden, managing partners at Marcia Selden Catering & Events.
Related: How to save on your grocery bill
Next, prepare as much of the meal as you can beforehand. Some of the best penny-pinching hacks involve a little extra planning, plus you'll save yourself unnecessary stress on Friendsgiving day.
For example, if you're serving alcohol, try pre-batching a few specialty cocktails. You'll get the feel of a full bar without the price tag, the Seldens add.
Warm cocktails, such as mulled wine, are also a smart option.
"It's a great way to use rather inexpensive wine," says Jeremy Wachalter, the owner of Cobblestone Catering & Fine Foods.
Forget the traditional turkey
Tight on cash and oven space? Skip the whole bird in favor of just the turkey breast. Chicken, pork loin and brisket are also wallet-friendly alternatives.
If you've been tasked with contributing a dish, stick to the classics.
"The traditional thanksgiving meal is quite inexpensive," says Brown. That's especially true for dishes such as mashed potatoes and candied yams, as tubers are notoriously cheap.
If you're a guest and don't have the time to cook, there's no need to splurge at a specialty store.
Instead, check out the prepared food sections of your local supermarket. You'll often find bakery-fresh pies and other goodies that can be re-plated to look homemade.
When it comes to dessert, consider whipping up pumpkin pie pudding rather than an actual pie, suggests Brown. You'll save a few dollars on pie crust and make your gluten-free friends happy.
Keep it simple
Time is money, as they say.
Rather than agonizing over a full Friendsgiving dinner, host a lunch instead.
You can also cut back on plating and extra prep by keeping the meal buffet-style, the Seldens say.
And don't worry about serving everything hot. Most traditional Thanksgiving dishes are just as tasty at room temperature, which means you can spend less time monitoring the oven.
If you're decorating your home for the occasion, look no further than your front step. Leaves, pumpkins and gourds are easy, festive and cost-effective.