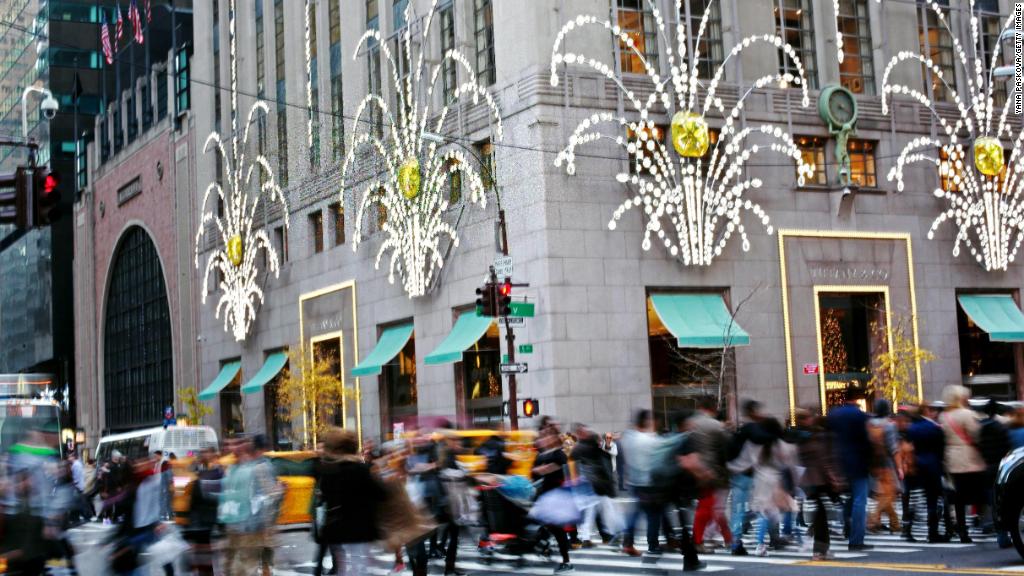 With Black Friday just around the corner, retailers are getting creative to lure customers into stores.
Walmart is throwing 20,000 parties in November and December. Sears is putting its entire store on sale for the month of November. Macy's has a Samsung pop-up store in its flagship New York City location and virtual reality headsets for furniture shoppers in some stores. JCPenney (JCP) is giving customers coupons worth up to $500 when they shop in stores on Thanksgiving Day.
The stores are desperate to get people to put down their phones and drive to the mall.
Here's why.
The Amazon effect
When you can't beat 'em, join 'em: Retailers are taking cues from Amazon this holiday season.
Amazon (AMZN) has been building up its retail presence by buying Whole Foods and striking deals with traditional retailers, including Kohl's. Getting customers into stores helps Amazon reduce delivery costs, notes Tim Calkins, a marketing professor at Northwestern's Kellogg School of Management.
Related: Walmart is turning holiday shopping into a party
"Delivery is incredibly expensive," he said. "It is much more efficient if customers actually pick up the items themselves at the store."
Better for the brand
It's much easier to inspire loyalty in customers who actually visit stores, Calkins said.
"It's very tough to develop a brand online," he said. "A physical store can be a very powerful branding tool."
If you have a good experience at a store, you'll probably remember it fondly. If you get a good deal online, you probably won't feel the same. That's why, Calkins said, retailers will try "very hard to make that store experience appealing and interesting and exciting."
So Macy's (M) will hold holiday-themed events at stores throughout the country, Walmart (WMT) will deploy its reindeer-hat-wearing Holiday Helpers, and JCPenney is airing ads showing real JCPenney shoppers cooing over holiday savings as they shop.
Related: Cash-starved Sears is putting everything on sale
"You just have to feel like you're getting added value from being in the store," said Russell Winer, a marketing professor at NYU's Stern School of Business. Otherwise, you may as well hunt for deals on Amazon.
Plus, if retailers get people into stores, they buy more impulse purchases, Calkins noted. Even if customers are just coming to return an item, they might pick up something they didn't plan to.
Older and wiser
Retailers are learning lessons of the past.
Department stores across the board have "done a much better job of keeping their inventory levels low," said Bridget Weishaar, a retail analyst for Morningstar. "It should allow them to have more control over the promotions."
In years past, retailers way overestimated how much success they'd have during the year, and they ended up putting excess products on clearance sales during Black Friday, she said.
In addition to flashy promotions, retailers are luring customers with more mundane treats, including free shipping and loyalty programs.
Related: Amazon pop-up shops to open in Whole Foods stores
Retailers are also taking advantage of shoppers' procrastination by allowing them to buy online and pick purchases up in stores.
Shoppers who need something right away probably won't have time to wait for an Amazon delivery.
And by picking items up themselves, they'll help retailers save on those pesky delivery costs.