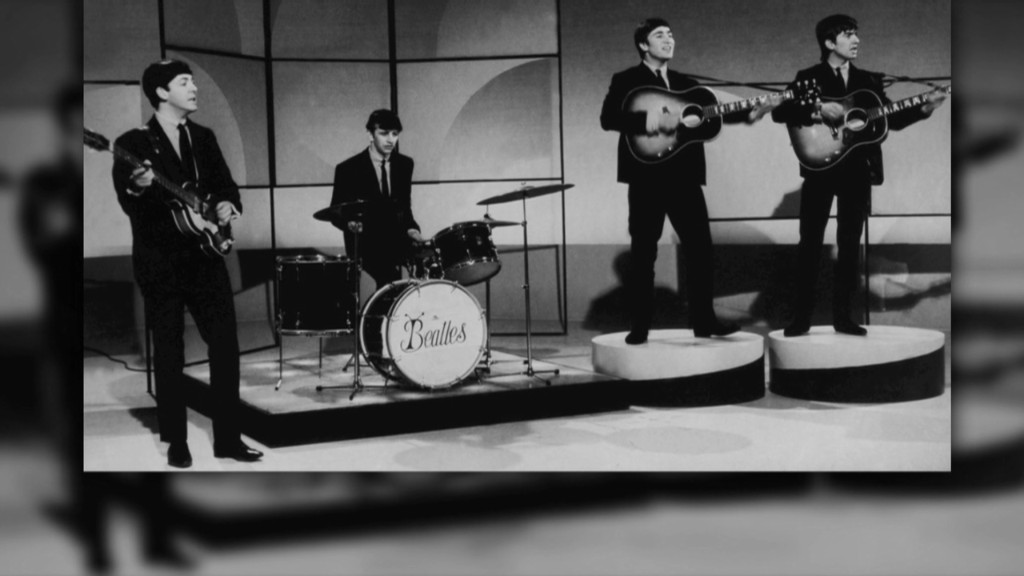 A diary written by John Lennon that was stolen from his widow Yoko Ono over a decade ago has been found by police in Berlin.
The diary, which includes an entry from the day the Beatles star was murdered, is among 100 recovered items that had been stolen from Ono in New York in 2006.
Other items belonging to Lennon that were found include a cigarette case, his signature round-framed glasses with an original 1978 prescription and an original recording of a 1965 Beatles concert at the Hollywood Bowl.
Ono, who was interviewed by Berlin police at her home in New York, played a key role in establishing whether the items were genuine.
"She was visibly touched and confirmed the authenticity of the items," Berlin police said in a statement on Tuesday.
Representatives for Ono did not respond to a request for comment.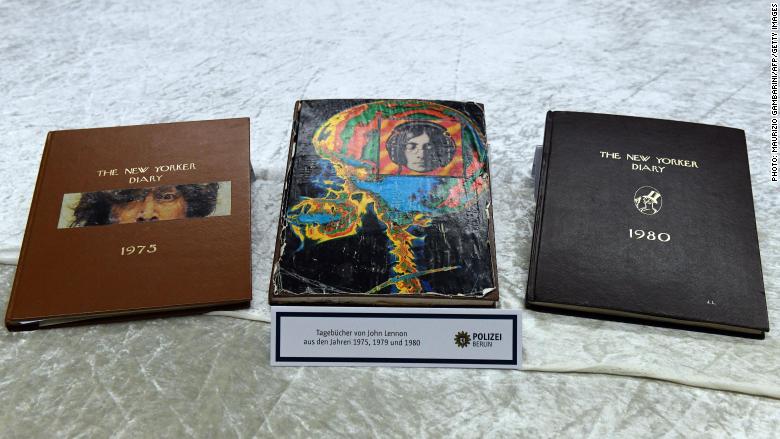 Related: Yoko Ono pops John lemon-ade bubble
Police said a 58-year-old man was arrested on Monday in Berlin on suspicion of fraud and the handling of stolen goods. The police said a second suspect was located in Turkey, beyond the reach of German police.
The items came to the attention of police several months ago after an auction house went bankrupt.
Some of the items were seized by police, while the rest were recovered in the car of the arrested suspect.
It's not clear whether Ono will get the property back. Police said they cannot decide whether to release the items while the investigation is ongoing.
-- Atika Shubert contributed reporting.