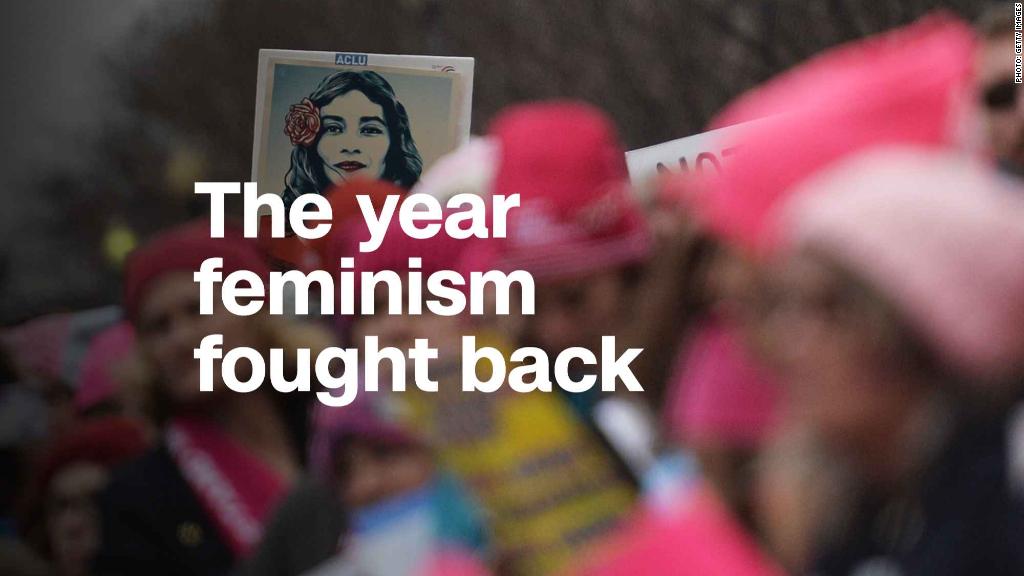 Even fewer women will be leading America's largest companies into the new year.
2017 was off to an optimistic start for women in leadership positions: The Fortune 500 list included a record 32 women CEOs in June.
But at least six of those executives have since left or announced that they will leave their posts. Most of their successors are men.
And now, just 26 women -- or about 5% -- are CEOs of S&P 500 companies, according Catalyst, a group researching women and work. That list includes Meg Whitman, who will abandon her post as CEO of Hewlett Packard Enterprises next year.
And women are still far outnumbered by men in the board room. Catalyst found that just 21% of board seats at S&P 500 companies are held by women.
Related: The gender pay gap doesn't close - even at the very, very top
The number of female corporate leaders has generally been inching up over the past decade, albeit very slowly.
Melissa Williams, an associate professor at Emory's business school, noted that because the number of women executives is so low, it's hard to point to any meaningful change between 2016 and this year.
"We see year to year fluctuations that could be due to chance," she said. "The rates of change have stalled.... it's safe to say we have a long way to go."
Still, there's reason to hope for a better 2018.
Recent conversations around sexual harassment at work have "increased our consciousness about the importance of more gender-balanced leadership or organizations," noted Iris Bohnet, director of the Women and Public Policy Program at the Harvard Kennedy School.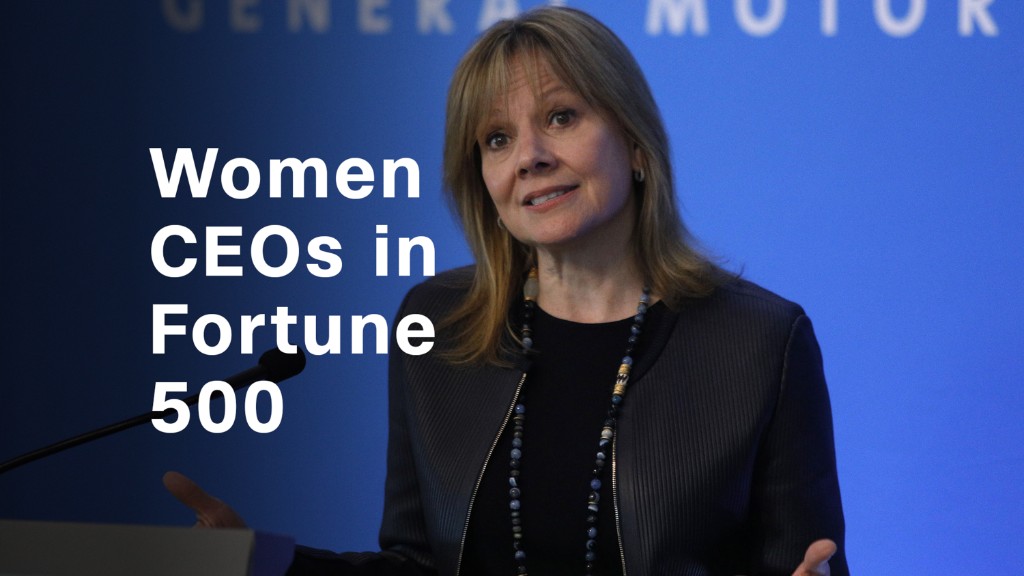 Perhaps that means more women will run America's largest companies in the new year. For now, here's a look at some of the women who relinquished their executive positions in 2017.
Marissa Mayer, Yahoo
Mayer spent nearly five controversial years as CEO before she parted ways with Yahoo in 2017. Mayer left her position after Verizon bought Yahoo's core assets and merged them with AOL to create Oath. She walked away with an exit package worth close to $260 million.
AOL's Tim Armstrong, who is now CEO of Oath, recently said that he wants to fill at least half of Oath's leadership positions with women by 2020.
Meg Whitman, Hewlett Packard Enterprise
Whitman joined Hewlett Packard Enterprise about six years ago, and will officially step down from her role as CEO in February. HPE made the announcement in November -- just four months after Whitman said she had no intention of leaving her post.
Antonio Neri, now the president of HPE, will replace Whitman.
Irene Rosenfeld, Mondelez
Along with Whitman, Rosenfeld is one of the best-known female executives. She became CEO of Kraft in 2006, when the company owned Mondelez. She became CEO of Mondelez in 2012 after Kraft split in two. Rosenfeld stepped down from her post in November and was replaced by Dirk Van de Put, the president and CEO of the Canadian company McCain Foods.
Sheri McCoy, Avon
Just one day after Mondelez announced Rosenfeld's departure in August, Avon said McCoy will step down as CEO. McCoy joined the Avon team in 2012 after spending 30 years at Johnson & Johnson. The iconic cosmetics company is looking for McCoy's replacement.
Ilene Gordon, Ingredion
Gordon, who leads the food company Ingredion, will step down on January 1, 2018. She'll be replaced by James Zallie.
Kim Lubel, CST Brands
Kim Lubel left her post as CEO of CST Brands when Alimentation Couche-Tard acquired the company in June.