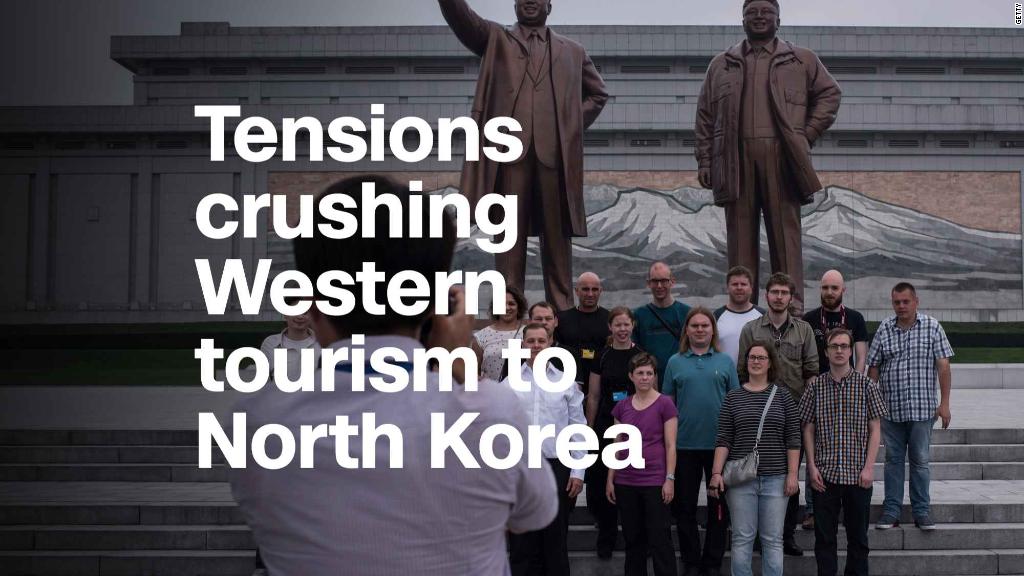 This has turned into a terrible year for the North Korean tourism industry.
The companies that have built a business out of taking adventurous travelers into the isolated country have been hit by a series of grim events.
President Trump has engaged in an unsettling war of words with Kim Jong Un as North Korea has ramped up its nuclear and missile tests; an American student detained in Pyongyang died soon after his release; and the U.S. government banned its citizens from visiting the country.
Business "is down at least 50%" since June, said Nicholas Bonner, one of the founders of Koryo Group, the biggest tour company taking Westerners into North Korea.
"Bizarrely, you think it would be more, but a lot of people are still fascinated by what is going on in the country," Bonner, who has been taking tourists to North Korea for about 25 years, told CNNMoney.
Related: Report: 49 countries have been busting sanctions on North Korea
Since 2013, about 4,000 Western tourists a year had been traveling to North Korea.
The number of Chinese tourists, which make up the bulk of visitors to North Korea, is also reportedly down.
'It's safe, provided you stand by the rules'
The U.S. government banned its citizens from traveling to North Korea after Otto Warmbier, a 22-year-old American student, died in June following a 17-month detention in North Korea. Americans are estimated to have accounted for about a fifth of Western tourists traveling to the country.
Despite Warmbier's death, Bonner, a British citizen, doesn't think travelers from other countries should shy away.
"It's safe, provided you stand by the rules," he said. Brits, Germans, Australians and Canadians make up the majority of Koryo's clients.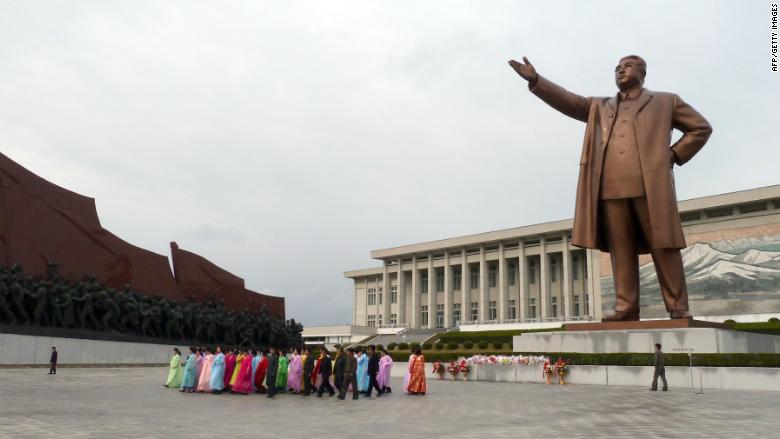 Koryo, which is based in Beijing, gives all its customers an hour-long briefing before they go into the country, and staff stay with them throughout their travels.
"Providing you understand it's not a holiday, it's an experience ... you can avoid any problems," Bonner said.
Related: Singapore Airlines changed U.S. route because of North Korean missiles
Koryo also vets potential tourists, trying to weed out people who may be visiting North Korea for reasons other than tourism.
In 2014, North Korean authorities detained an American citizen traveling with Koryo, Jeffrey Fowle, for five months. They accused him of leaving a bible at a club for foreign sailors, an act that they said violated North Korean law.
Doing business with the regime
Companies like Koryo also face questions about the ethics of bringing business to one of the world's most repressive regimes. Western travelers often pay premium prices for organized tours.
Koryo's five-night New Year's Eve package invites customers to "Celebrate into 2018 in style, in the DPRK!" for €1,650 ($1,950). That's more than a North Korean's estimated average annual income, which stood at $1,300 in 2016.
Related: North Korea may be making a fortune from bitcoin mania
Tour package prices are set by the North Korean regime, which gets most of the money. Foreign tour operators just determine their own markup.
Bonner says Koryo only takes a modest cut from the final price.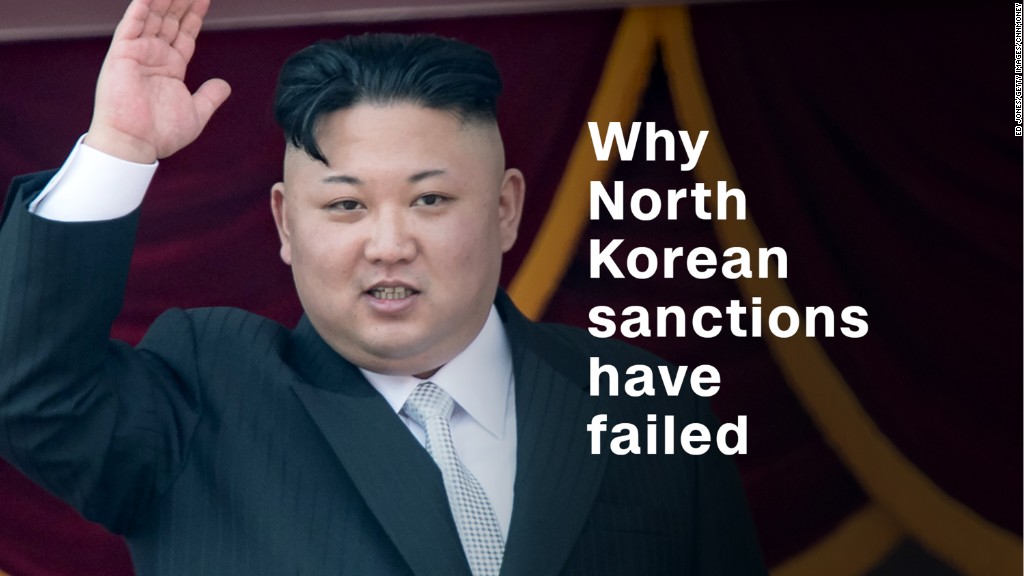 And he defends his company's business from criticism that tourist dollars funnel hard currency to the North Korean regime, saying the amount of money involved is small.
"We run a company of 12 people, we've taken half the tourists going in, and we've survived -- just," he said.
Related: What Americans will miss about going to North Korea
Bonner also insists that interactions between Westerners and North Koreans, however limited, are worthwhile.
"I believe very strongly in engagement," he said. "If you don't believe in engagement and soft power, fine -- then don't come on a trip, don't come and see much more."
Besides tourism, Koryo has produced three documentaries on North Korea, and Bonner made a fictional film two years ago set in Pyongyang.
Related: Beyond propaganda posters: Everyday design in N. Korea
His most recent project is a new book, showcasing everyday items he has collected over the years -- everything from toys to hotel brochures.
His collection highlights the prevalence of anti-American propaganda in North Korea. The regime teaches its citizens to hate the U.S.
But even that can't keep the most curious of U.S. tourists away. Bonner said he still gets calls from Americans wishing to travel to North Korea, despite the ban.
"We go along with the State Department's advice there," he said. "So yeah, sorry, we're not taking anyone in."