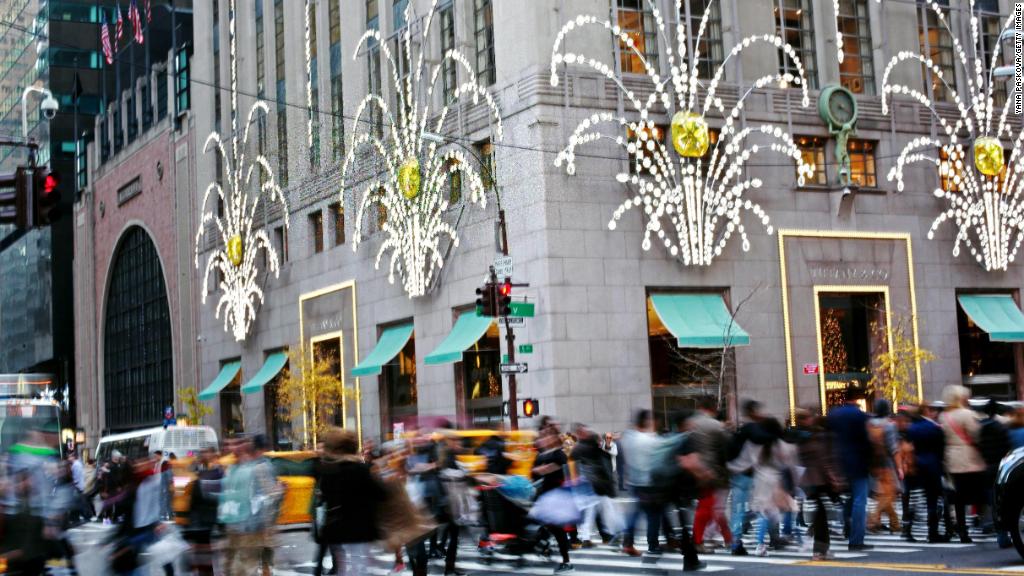 Returning an unwanted holiday present? There's a good chance it could end up in a landfill.
5 billion pounds of returned items end up in the trash heap, according to Optoro, a tech company that helps major retailers manage their returns.
Not only are these returns environmentally unfriendly, but they are costing retailers a fortune.
Each year, consumers return about $380 billion worth of goods -- $90 billion of which are processed during the holiday, according to Optoro.
Only half of returns make it back onto shelves, the company estimates. The rest, due to circumstances such as damages or opened boxes, take a different path.
About a quarter of items are returned to the manufacturer. Others go to secondary retailers.
But many returns are sold for pennies on the dollar to liquidators and discounters before ending up at regional wholesalers, who send the goods to pawn shops, dollar stores or even out of the country.
Ultimately, it's a long and expensive process for retailers.
Related: Toys "R" Us isn't closing stores ... yet
Once a product is returned, the retailer has to foot the cost for assessing the item and repackaging it.
A like-new item or piece of clothing might be able to be resold at full cost. But most returns are used or damaged. A recent retail survey found that less than half of all goods can be resold at full cost.
And if it's cheaper for the retailer to throw out returned goods rather try to resell them, they end up in the trash.
The returns process has become even more complicated as people continue to shop online.
The National Retail Federation estimates 15% to 30% of items bought online will be returned -- about $32 billion worth.
Many retailers that were focused on building out the right technology and logistics to handle online sales ignored some of the problems that were created by e-commerce growth, according to Tobin Moore, Co-founder and CEO of Optoro.
Retailers are also bleeding money as consumer habits and expectations change.
As people get more comfortable buying clothes online and returning the ones that don't fit, the volume of returns shoots up, creating additional transportation problems, according to Moore.
"It's good that consumers are taking more risks and buying goods, but it's not the easiest problem for retailers to solve," Moore says.
There's also a time crunch to get certain products resold. Returned electronics, for example, can lose much of their value over a six-month period.
And then there are the shipping costs.
Related: Bit retailers are testing out subscription services
Customers have come to expect free shipping for online purchases. And for now at least, many companies eat the cost of returns.
"They simply accept it as a price of doing business," says Jonathan Byrnes, a senior lecturer at MIT's Center for Transportation & Logistics.
Cheaper solutions may be staring retailers in the face.
Startup Happy Returns helps digitally native apparel retailers process their returns by providing customers physical locations where they can drop off items they want to send back.
The company's pitch: retailers can offer free returns without making people go through the "arts and crafts" of printing out a shipping label and mailing the return themselves. Happy Returns says retailers can save money using its service.
Kohl's is trying out a twist on the idea of using physical locations for returns. It lets Amazon customers return purchases at its stores -- and Kohl's gets a boost in foot traffic.
But retailers can take steps to avoid returns altogether.
Byrnes says many returns are the result of incorrect information listed online. Simply putting some attention into making sure items are being represented accurately helps cut down on returns.
"It's the number one problem for retailers," Byrnes says. "And it's virtually free to fix."