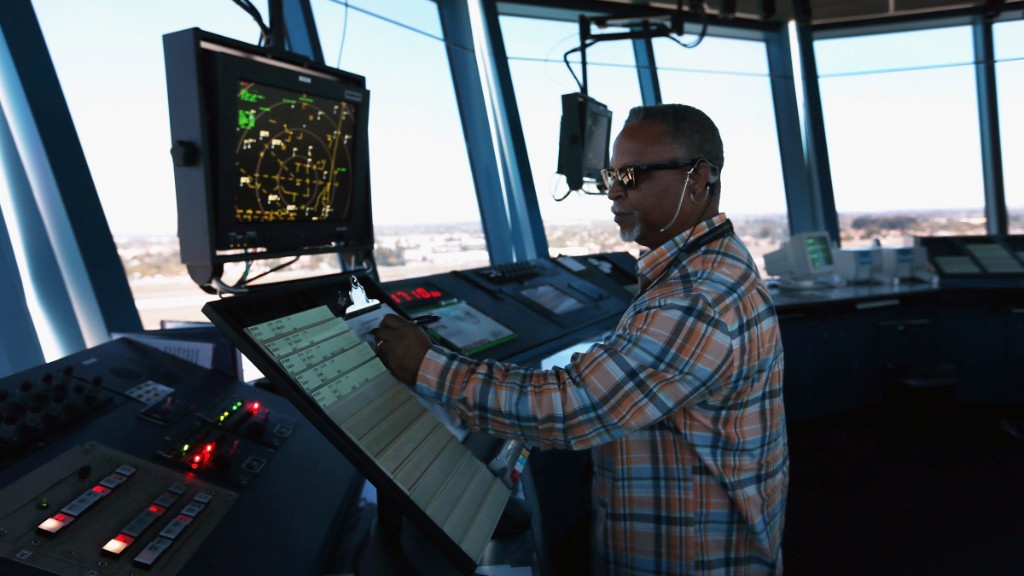 President Trump took credit Tuesday for "the safest year on record" for U.S. air travel, touting zero deaths in 2017. But there actually haven't been any deaths on a U.S. passenger airline in nearly nine years.
Still, the president took credit for the safety record in a tweet.
"Since taking office I have been very strict on Commercial Aviation. Good news -- it was just reported that there were Zero deaths in 2017, the best and safest year on record!"
There were fatal crashes of commercial planes last year, but they all involved non-U.S. carriers operating overseas. Even after taking those crashes into account, 2017 was still the safest year on record for air travel worldwide.
The last fatal accident involving a commercial U.S. passenger airline flight was in February 2009, when Colgan Air 3407 crashed in wintery conditions while on approach in Buffalo, killing 49 aboard and one person on the ground.
"President Trump has raised the bar for our nation's aviation safety and security," said deputy White House press secretary Raj Shah when asked about the tweet. "Last year, the President announced his initiative to modernize Air Traffic Control and under his leadership, the Department of Homeland Security released enhanced security measures to ensure safer commercial air travel. The President is pleased there were no commercial airline deaths in 2017, and hopes this remains consistent in 2018 and beyond."
Here are the specifics of what the Trump administration did for air safety in 2017.
Laptop ban: In March, the administration banned electronics larger than smartphones from the cabins on certain international flights to the United States. The ban was put in place due to concerns that terrorists would use laptops or tablets to smuggle bombs onto planes. But those restrictions were lifted later in the year after additional screening measures were introduced at the affected airports in the Middle East and Africa.
FAA and NTSB leadership: It just so happens that the term of the current FAA administrator, Obama appointee Michael Huerta, expires this coming Saturday, and Trump has yet to nominate his pick to replace him.
Without a nomination, Trump's pick for deputy administrator, Dan Elwell, will become acting administrator on Sunday.
The National Transportation Safety Board, which investigates crashes and comes up with safety rules, normally has five members. Currently it has only four, with one slated to retire at the end of January. Trump has nominated Bruce Landsberg as a member of the board, but his nomination has yet to come up for confirmation vote. And even if Landsberg is confirmed, there will still be a board vacancy.
Related: Flying in 2017 was safer than it's ever been
Landsberg stance on a key flight safety rule has stirred opposition in Congress, led by Democratic Sen. Tammy Duckworth. At issue: Landsberg opposes a 2013 rule that requires the second pilot on a regional flights to have at least 1,500 hours of flight time. The rule was instituted in the aftermath of the 2009 Colgan crash. At a hearing in October, Landsberg said he believes that "setting an arbitrary number" of flight hours for pilots isn't right.
That rule has been widely criticized by the industry, and has been blamed for the recent shortage of qualified airline pilots. But advocates say the stellar U.S. safety record is thanks at least in part to the regulation.
Proposal to privatize air traffic control: The Trump administration announced in June a proposal to privatize the nation's air traffic control system. At the time Trump announced that the plan would result in "cheaper, faster and safer travel."
Other countries have already privatized their systems, including Canada, Australia, Germany, New Zealand, and Switzerland. The FAA would continue to oversee flight safety, but the system would be operated by a private company. The proposal has support of a number of players in the air travel industry, including most of the nation's airlines and airline labor groups. But the idea has faced opposition, especially from some Democrats, and the proposal has not advanced in Congress.