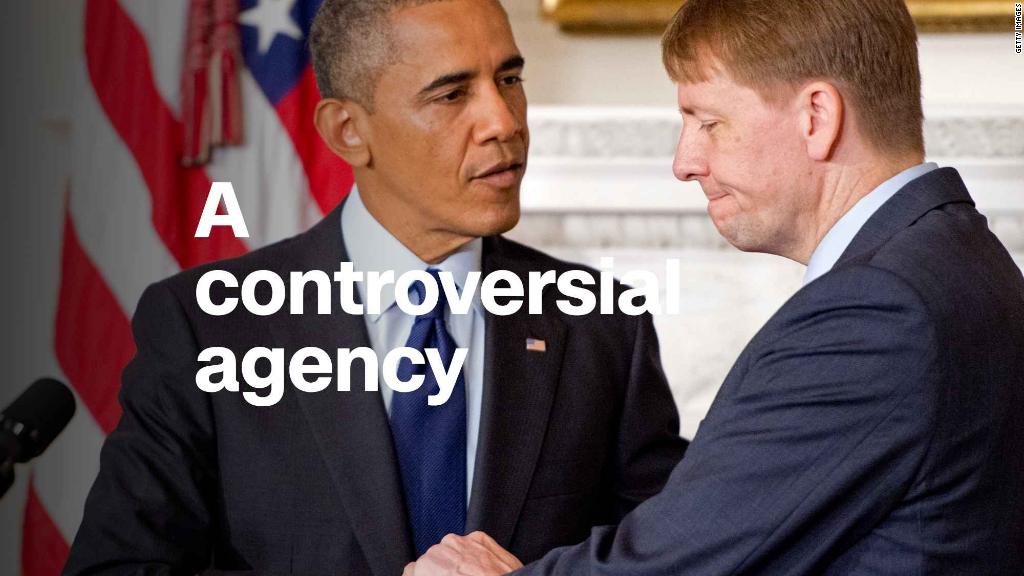 The Consumer Financial Protection Bureau has taken the first step to killing or revising the payday lending rule it finalized only a few months ago.
The watchdog agency said in a statement Tuesday that it intends to "reconsider" a regulation, issued in October, that would have required payday lenders to vet whether borrower can pay back their loans. It also would have restricted some loan practices.
If the rule is thrown out or rewritten, it would mark a major shift for an agency that had zealously pursued new limits on banks and creditors before Mick Mulvaney, President Trump's budget director, became the CFPB's acting director.
Mulvaney took over the top job at the CFPB in November following a leadership scramble. A vocal critic of the CFPB when it was run by President Obama appointee Richard Cordray, Mulvaney since said the agency would cut back on burdensome regulations.
Tuesday's announcement does not amount to a formal repeal of the payday lending rule. But it does cast doubt on whether it will ultimately be implemented.
Payday loans provide those in need with small amounts of cash -- typically between $200 and $1,000. The money needs to be paid back in full when a borrower receives his or her next paycheck, and such loans often come with exorbitantly high interest rates.
Consumer advocates that have supported the CFPB's restrictions on the loans say such transactions often take advantage of people in desperate financial situations.
"The CFPB thoroughly and thoughtfully considered every aspect of this issue over the course of several years," Karl Frisch, executive director of progressive group Allied Progress, said in a statement. "There is no reason to delay implementation of this rule -- unless you are more concerned with the needs of payday lenders than you are with the interests of the consumers these financial bottom-feeders prey upon."
The sentiment was echoed in a statement by Sen. Elizabeth Warren, a Democrat who helped create the CFPB.
"Payday lenders spent $63,000 helping Mick Mulvaney get elected to Congress and now their investment is paying off many times over. By scrapping this rule, Mulvaney will allow his campaign donors to continue to generate massive fees peddling some of the most abusive financial products in existence," Warren said.
U.S. Rep. Maxine Waters, the top Democrat on the House Financial Services Committee, called the move "unacceptable" in her own statement.
Related: New payday loan rules: What you need to know
Critics of the rule argue that it's overly complex and could put the payday loan industry out of business. That would cut off an important source of cash for those in need, they say.
"The CFPB's decision to revisit its small-dollar rule is welcomed news for the millions of American consumers experiencing financial hardship and in need of small-dollar credit," Richard Hunt, the president and CEO of the Consumer Bankers Association, said in a statement.
The rule technically went into effect Tuesday, but most of its provisions wouldn't be enforced until August 2019, the CFPB said.
Separately, some congressional Republicans are working to overturn the rule through the legislative process.