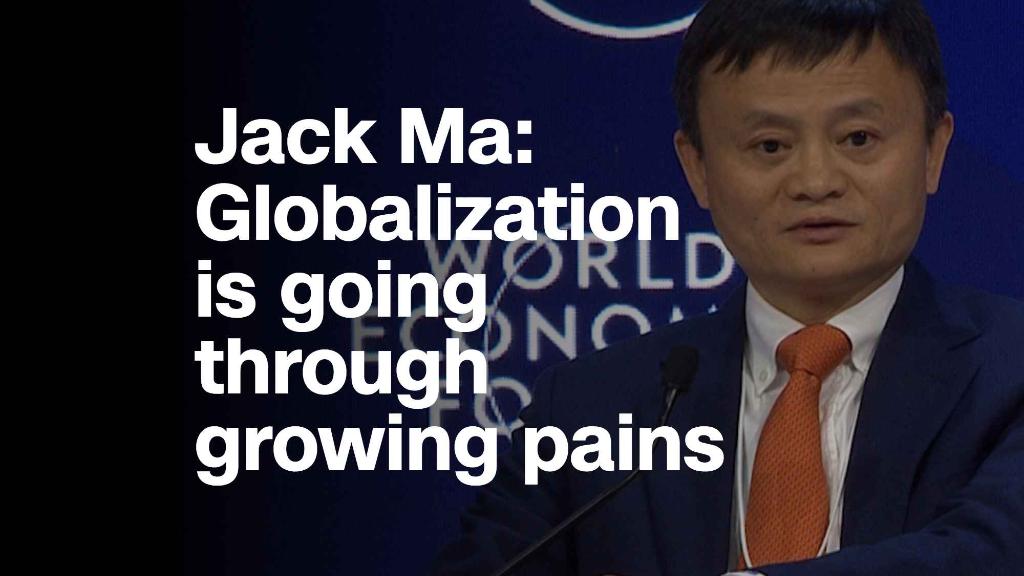 Alibaba founder Jack Ma has a warning for Davos: Trade wars are easy to start, but they can have devastating consequences.
"Don't use trade as a weapon," Ma said Wednesday at the World Economic Forum in Davos, Switzerland. "It's so easy to launch a trade war, but it's so difficult to stop the disaster of this war."
Ma, who has built a massive e-commerce platform with global ambitions, made his comments just days after President Trump slapped tariffs on imports of solar panels and washing machines.
Beijing, which expects to be hurt by the move, has said the tariffs aggravate the global trade environment.
Yet more U.S. actions are expected. U.S. Commerce Secretary Wilbur Ross told reporters in Davos on Wednesday that more trade actions are in the pipeline.
Related: Team Trump talks trade in Davos
Ma, who is chairman of Alibaba (BABA) and one of China's most prominent business leaders, acknowledged that globalization was going through some growing pains. But he said that tech advances and customer demand meant that free trade and globalization would continue.
"I think it is impossible to stop the trade," he said. "The world needs trade. If the trade stops, the wars start."
The billionaire used dramatic language to describe the risks.
"When you sanction the other country, you are sanctioning those small business, young people," he said. "Just like you're bombing somewhere."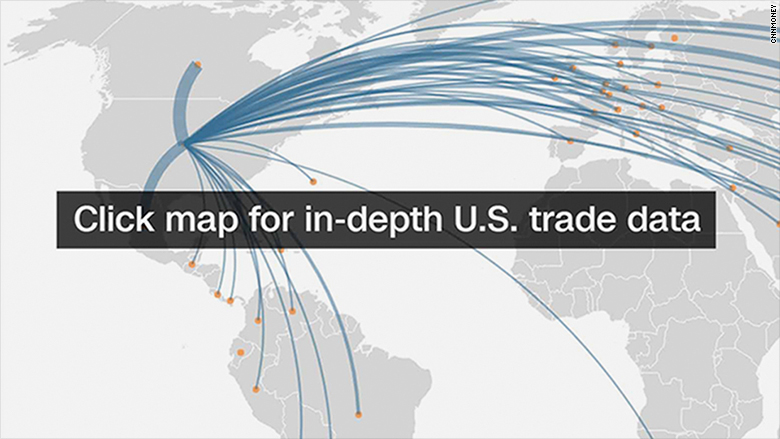 Related: How Trump's solar panel tariffs could threaten U.S. jobs
Ma suggested that the tensions are likely to fade over time.
"In the future, there will be no Made in China. No Made in America. No Made in Peru. It's going to be Made on the Internet," he said.