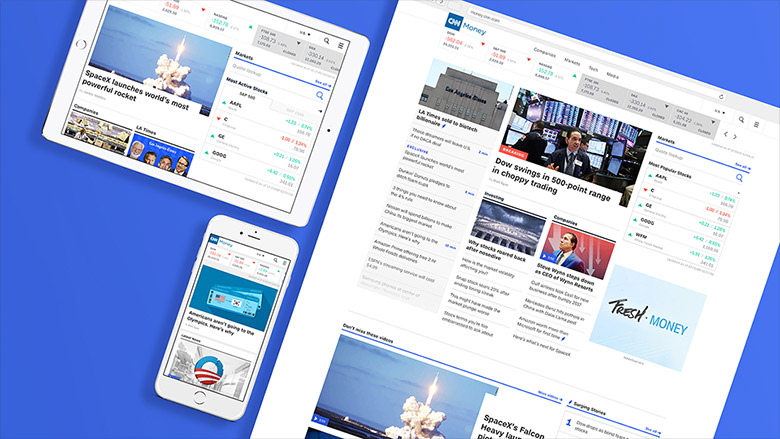 Yes, CNNMoney looks very different.
What you see is the first step in a transformation that will continue throughout 2018. Our goal is to give you more of the news, analysis and tools you need to stay ahead. And to present them in a faster, cleaner way.
Our aim at CNNMoney is to be the most essential source of business news covering the companies, people and innovations that are changing the world. We are focusing on what matters most -- Companies, Markets, Tech, Media and Personal Finance.
Most prominently, we have thoroughly redone the CNNMoney homepages -- on mobile and desktop, U.S. and international.
We added a homepage markets banner and a prominent spot for real-time data like the new Most Active Stocks box. We are showcasing more headlines and have made it easier for you to spot the stories that are most up to date. A new video zone pulls together our premium work.
We upgraded the technical platform that powers the site. Articles and videos will load faster.
There's a lot more to come. We will improve the presentation of our articles and videos. We are adding new sections and launching new video series. We are starting a live markets show from the NYSE. You'll find more analysis of business strategy and commentary about corporate decision making.
It's a 2018 truism that the news is moving super fast. We want to lead you through it. Please join us on this journey.
-- Rich Barbieri is executive editor of CNNMoney. He can be reached at Rich.Barbieri@turner.com.