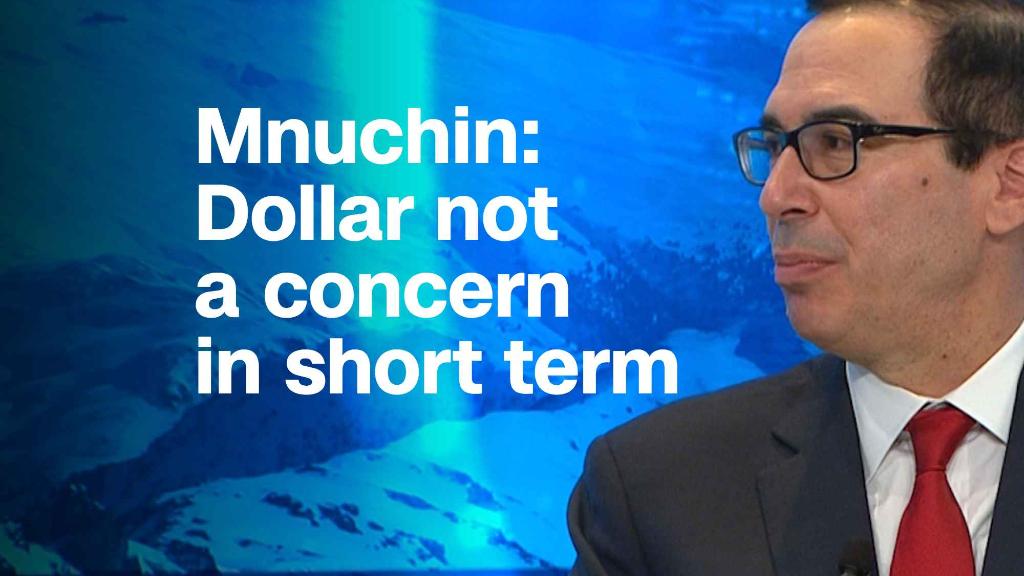 Treasury Secretary Steven Mnuchin faced heckles and protests during an interview on a college campus this week.
But the video of Mnuchin's interview with Marketplace's Kai Ryssdal at the University of California Los Angeles isn't on the school's web site. That's because the Treasury Department moved to block the university from releasing footage of the event.
Monday's discussion hit on a range of topics from the recent tax law overhaul to the economy, but was occasionally interrupted by audience members hissing at Mnuchin in unison.
At one point Mnuchin acknowledged them. "I'm dealing with students, I forgot," he said, according to an audio recording of the event, and Ryssdal continued to speak over the hecklers.
Amateur footage on social media also shows audience members yelling at Mnuchin. In the footage, one young woman is hauled away by uniformed police officers.
UCLA communications director Peggy McInerny said in a statement that university and Treasury officials "had an agreement to post the video of Secretary Mnuchin's lecture at UCLA" online -- but "Treasury Department officials subsequently withdrew their consent to post the video."
Related: Treasury secretary says we can get paid more and prices won't rise. Well...
A Treasury spokesperson said Mnuchin "believes healthy debate is critical to ensuring the right policies that do the most good are advanced."
The secretary "welcomed the chance to speak and discuss important economic issues," the statement says. "The event was open to the media and a transcript was published."
Local news reports say a group of peaceful demonstrators also gathered outside dressed as French royalty.
"Clearly in our country now, aristocracy trumps democracy," one demonstrator told Los Angeles' CBS2.
In August, Mnuchin's wife Louise Linton was accused of flaunting their wealth in an Instagram post that showed her exiting a government plane decked out in designer clothes. She tagged a series of luxury designers such as Hermes, Tom Ford and Valentino in the post. She also sent a mocking response to someone who took issue with the photo.
--CNN's Rob McLean and Donna Borak contributed to this report.