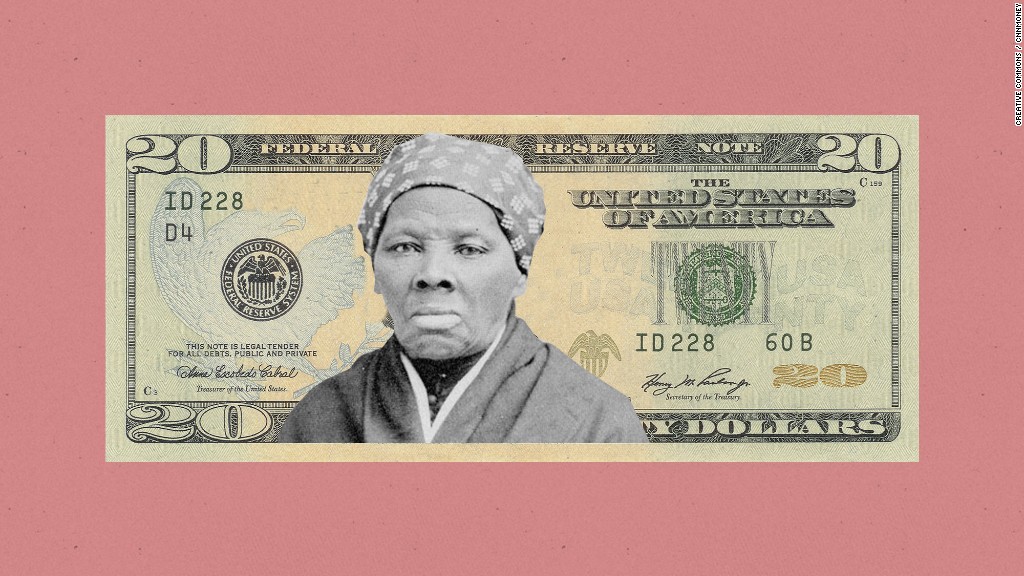 Throughout history, the vast majority of the faces embossed on US coins have belonged to men. But a new bipartisan bill aims to give more women a metal memorial.
Two US representatives -- Democrat Barbara Lee of California and Republican Bruce Poliquin of Maine -- on Thursday introduced a bill that would inject the coin circulation with quarters that feature prominent women from American history.
In a program that would mimic the ongoing commemorative collection that features state landmarks, the US Mint would churn out coins featuring women selected by leaders from all 50 states, five territories and DC. Their portraits would appear on the back side of the coins, opposite George Washington.
"We have so many women, first of all, who are unsung heroes, and their accomplishments haven't been recognized," Lee told CNNMoney. "This bill, and hopefully the coins, will give us a chance to really highlight them and make sure the world really knows who they are and what they have done. I think it's really long overdue."
The legislation, introduced during Women's History Month, would direct the governor or top official in each state or territory to consult with local women's organizations and other interested groups about their pick. No living people can appear on coins, so the women must be deceased, the bill stipulates.
Related: Mnuchin still won't commit to putting Harriet Tubman on the $20 bill
The first design mockups could arrive in 2020, the 100th anniversary of women gaining the right to vote. And Lee said the first coins could enter circulation in 2021.
Lee worked for more than a year alongside former Treasurer Rosie Rios to draft this bill.
Rios has fought tooth-and-nail to get more female faces on US currency since she arrived in Washington DC to serve as President Obama's Treasurer almost a decade ago.
Her push to include a woman on the front of the $10 bill, the denomination that's currently due for a makeover, made headlines in 2015 and 2016.
The Treasury Secretary, however, has final say when it comes to redesigning paper currency. And former Treasury Secretary Jack Lew ultimately decided to keep Alexander Hamilton as the face of the $10. But he promised Harriet Tubman could one day replace Andrew Jackson on the $20, and he pledged to put a collage of female leaders on the back of the $10.
President Trump's Treasury Secretary, Steven Mnuchin, has not said whether he intends to alter or follow Lew's plan. Mnuchin's office did not immediately respond to requests for comment.
Even as Rios was pushing for a woman on the $10 bill, she was also quietly working with Lee on the coin legislation.
While Treasury can single-handedly redesign paper money, changes to coins must go through Congress.
Rosie Rios on the push for gender equality
"I had a whole plan," Rios told CNNMoney. "It wasn't just a woman for the sake of a woman. I knew our timeline [for issuing updated coins and currency] was 2020, the suffrage centennial. This is about giving half your population the chance to participate."
Poliquin, the Republican from Maine, said he jumped at the chance to co-sponsor Lee's bill when she approached him about it a couple weeks ago. Both are optimistic the measure will pass.
"I think we're going to have plenty of support," he said. "It's about women in our society and our country and economy."
When asked who they'd like to see represented on their home states' quarters, Lee said she doesn't have a specific woman in mind. Pliquin mentioned Margaret Chase Smith, a Maine lawmaker who became the first woman to serve in both houses of the United States Congress. And Rios mentioned famed poet Maya Angelou, who lived in San Francisco, for her home state of California.