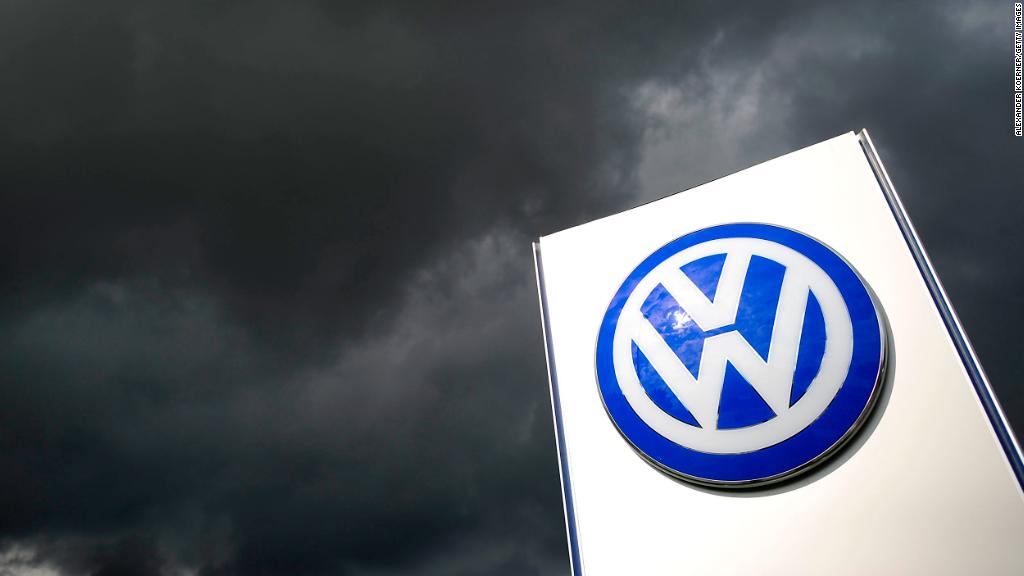 Volkswagen is doubling down on China.
The German auto brand has announced plans to introduce 12 additional SUV models in China by 2020, saying the market is "decisive" for its future success.
How decisive? The brand chose to unveil the latest version of its flagship SUV, the Touareg, in Beijing on Friday.
"We will orient our product range even more closely to the wishes and expectations of Chinese customers," Herbert Diess, CEO of the Volkswagen brand, said in a statement.
Almost 3.2 million cars with Volkswagen badges were sold last year in China -- far more than any other market. Volkswagen Group and its partners previously announced plan to develop as many as 40 new electric and hybrid vehicle models in China by 2025.
Tim Urquhart, principal automotive analyst at IHS Markit, said Volkswagen is trying to stay ahead of the game in the world's largest car market, and push its SUV sales there well beyond the 400,000 sold last year.
"Like everywhere, the Chinese market is moving more towards affordable SUVs and crossovers," he said.
Related: Volkswagen will stop burning coal to build cars
Sales of SUVs are skyrocketing in China. McKinsey expects that by 2022, one out of every two cars sold in China will be an SUV.
At least one of the new Volkswagen models will be available exclusively in China, according to a Volkswagen spokesperson.
Related: Volkswagen is off to its best start ... ever
McKinsey warned that the market is becoming increasingly crowded. It said that 16 new SUV models were launched in China in 2015, followed by 26 in 2016. Another 32 models were launched in just the first half of 2017.
The segment is increasing dominated by domestic companies, which can offer lower prices.
"The increasing preference for larger vehicles in China is due to the perception of having a higher social status by owning a larger car," automotive analysts at Technavio wrote in a report.