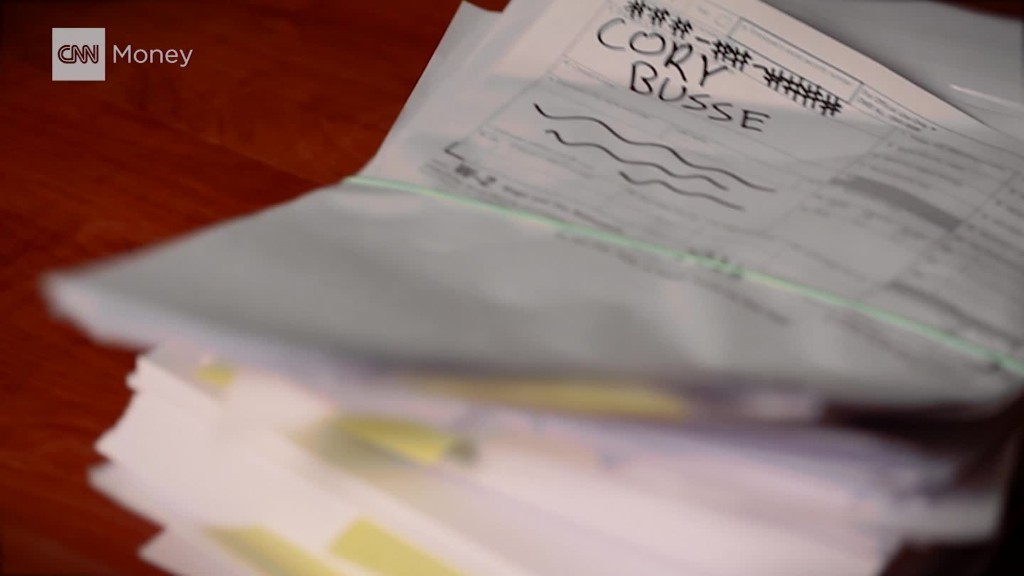 The April 17 tax deadline is fast approaching.
CNNMoney has tips to make the filing process easier.
AVOID THESE MISTAKES. THEY COULD COST YOU
We know you want to file your taxes as quickly as possible. But rushing and making a careless math error or inadvertently providing the wrong Social Security number can cause problems and delays with your return.
Forgetting to report some of your income is a more serious mistake that could result in a major penalty. Uncle Sam needs to know about all your sources of income last year: your salary, side-hustle cash, retirement withdrawals and gambling winnings.
You also don't want to spend the money to hire professional help when you could easily file your taxes yourself. That might be the best option if you have an adjusted gross income of $66,000 or less.
For more mistakes to avoid, read this.
BEWARE OF FRAUDULENT SCHEMES
Did you know that the IRS will never call, text or email you out of the blue? If you're contacted, don't give out any information about yourself. Just hang up.
You also want to watch out for tax return preparer fraud. Most may be honest, but there are some scammers out there. One telltale sign of a fraudster: They base their fee on the size of your refund and encourage you to take tax breaks you're not entitled to or to under-report your income to inflate your refund.
CNN's Jeanne Sahadi has more on tax scams.
3 TAX TOOLS THAT CAN HELP
The IRS's free-file program should be the first stop for anyone with an adjusted gross income of $66,000 or less, which is around 70% of all taxpayers, according to the IRS.
But you may want some help, especially if you experienced some major life changes last year — like changing jobs, moving, or getting married.
The TurboTax Live tool offers unlimited calls with a tax professional for a flat fee of $179. And Henry.tax is a new online service that connects you with a CPA who does your taxes for you. The fee will be based on the complexity of your tax situation.