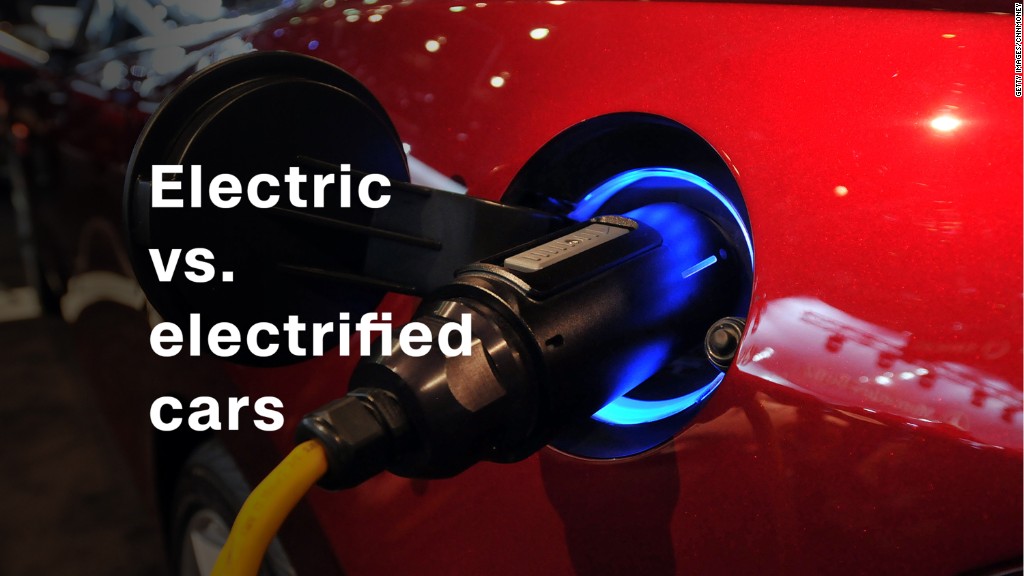 The Environment Protection Agency wants to give automakers a break on emissions rules established under the Obama Administration. But that might not be enough to help manufacturers.
The agency said that the Obama rules are inappropriate and will be revised in a statement on Monday. But about a third of the country operates under tougher emission rules that were established by the state of California, and are currently followed by another 12 other states. And so far the EPA is not seeking to upend those tougher rules. Instead it will try to reach an agreement with California on a single national standard.
As long as a third of the nation operates under the tougher California rules, automakers will have to make cars that comply with the more stringent requirements. So even if the EPA does ease up emissions standards, they'll still be under pressure to make more fuel efficient vehicles, such as plug-ins.
Greenhouse gas emissions are tied directly to how much gasoline a car burns. So any rule requiring lower greenhouse gas emissions requires higher fuel mileage.
The automakers are on record saying they're not sure they can meet the Obama administration's aggressive target to raise corporate average fuel economy to 54.5 miles per gallon by the year 2025. They also desperately want is a single national standard so they can sell cars that comply with all rules.
The EPA said the waiver granted to California to set a separate, tougher standard is still being reexamined by EPA.
"It is in America's best interest to have a national standard, and we look forward to partnering with all states, including California, as we work to finalize that standard," said EPA Administrator Scott Pruitt.
Related: Why gas-powered cars aren't going away
Officials in California made clear Monday they're not prepared to drop their tougher standards.
"We're ready to file suit if needed to protect these critical standards and to fight the Administration's war on our environment," said California Attorney General Xavier Becerra.
Some advocates of better fuel economy worry that even if the California standards remain in place, the automakers will sell less fuel efficient cars and trucks in the two-thirds of the nation that isn't covered by those rules.
"The may dump dirty cars on two-thirds of the nation," said David Friedman, director of car policy for Consumers Union, the advocacy division of Consumer Reports.
The original rule called for EPA to reevaluate the new, tougher standards part way through the process to see if they were realistic. But just before Obama left office, the EPA determined that the rule should stand as it was originally designed.
"The Obama Administration's determination was wrong," said Pruitt Monday. "Obama's EPA cut the midterm evaluation process short with politically charged expediency, made assumptions about the standards that didn't comport with reality, and set the standards too high."
Pruitt has advocated rolling back a number of environmental rules at the bequest of various industries. He said last year he wanted to review the new emissions rules, so Monday's action had been expected.
The statement Monday didn't provide any specifics about what the new rules will entail.
Critics of Pruitt and the Trump EPA argue that automakers are better off making cars and trucks with better fuel economy.
"Fuel efficiency sells vehicles. Rolling back standards will curb the sale of vehicles," said Jack Gillis, director of public affairs at the Consumer Federation of America.