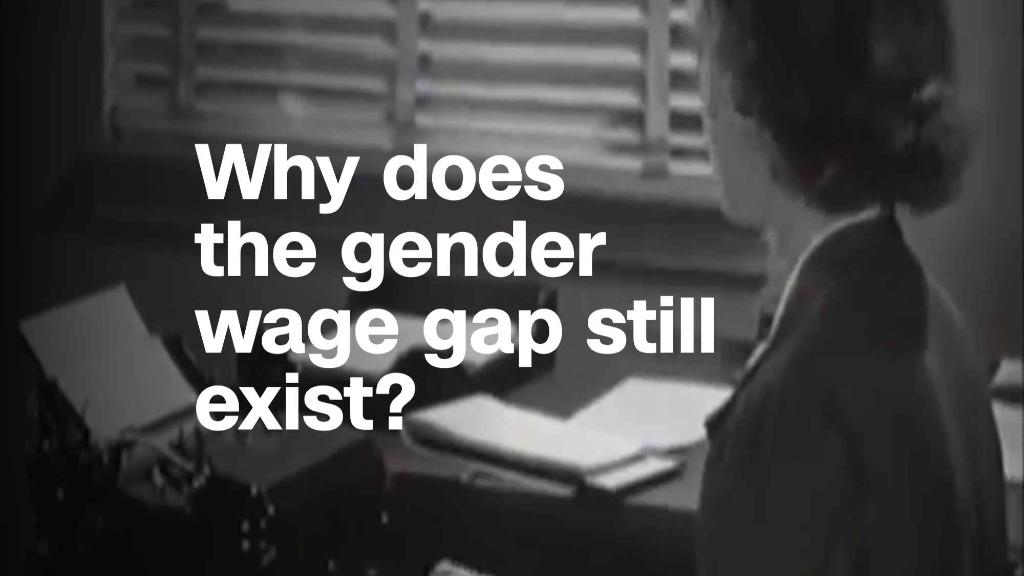 Lilly Ledbetter vividly remembers the day someone tipped her off to the fact that she was making around 50% less than her male colleagues — for the same job.
For 19 years, Ledbetter worked as a manager at Goodyear Tire and Rubber. Then one day in 1998 she received an anonymous note in her mailbox at work. On it was her name and salary along with the names and salaries of three male colleagues with the same job title. She was stunned.
"I was so devastated and so embarrassed," recalled Ledbetter. "I remember looking around to see if I could see someone looking at me to see my reaction." Her monthly base pay was $3,727, and she said her three male counterparts were making closer to $6,000.
Ledbetter sued Goodyear in 1999 for gender discrimination. She initially won in federal court in 2003 and was awarded $3.8 million in backpay and damages. The decision was later overturned after the tire giant appealed. The case eventually made its way to the Supreme Court in 2007, which upheld the lower court's ruling.
Ledbetter walked away with nothing.
Related: Negotiating alone won't fix the wage gap
Now, two decades later, she's still fighting to close the gender pay gap. She recently reached out to First Daughter and White House Senior Adviser Ivanka Trump, who has been outspoken about gender workplace issues including paid family leave and gender pay discrimination.
Ledbetter emailed Ivanka Trump last year asking to speak with her about "equal pay for equal work." To Ledbetter's surprise, she said she got a response from Trump saying she would be happy to meet for coffee in Washington, DC.
"I can't afford to fly up there just for a cup of coffee," said Ledbetter. "Because I didn't get any money, and I struggle to get by today."
The fight for future female workers
Ledbetter lost on appeal because a then-rule in the Equal Pay Act of 1963 had a 180 day statute of limitations on filing discrimination cases after each new paycheck affected by the discriminatory action. Ledbetter filed her complaint after the deadline.
The Supreme Court decision was hard to swallow.
"[The court] said I was definitely discriminated against, but my problem was I waited too long," recalls Ledbetter. "Well, how do you file a charge if you don't know?"
In a rare move, Justice Ruth Bader Ginsburg read the dissent from the bench, saying: "The court does not comprehend or is indifferent to the insidious way in which women can be victims of pay discriminations."
At first, the ruling left Ledbetter feeling defeated. But she realized the impact the case could have for future working women.
"After I thought about it, and started talking to the media, it was no longer about me. It was about you and every other working female and minority across this nation."
In 2009, as his first act as president, President Barack Obama signed the Lilly Ledbetter Fair Pay Act, which states that each paycheck that contains discriminatory compensation is a violation, regardless of when the discrimination began.
"That was the most awesome emotion I think that I have ever had," she said of the passage of the law. "I'll put it behind having a son and a daughter."
Where we go from here
At 79, Ledbetter considers herself an activist. She lives in rural Alabama, not far from the town where she was born and the Goodyear factory where she worked. Her husband passed away 10 years ago and she has little in retirement savings.
But Ledbetter isn't bitter, she's hopeful.
Today, women generally make 80 cents for every dollar a man makes, just 4 cents more than when Ledbetter filed her suit. For women of color, the disparity remains worse.
Related: Even at the top, women still face sexism. Just not the kind you'd think
Some experts attribute the gender pay disparity to what's known as "The Motherhood Penalty."
"We have lots of studies that show that it widens with certain events in life, such as having kids," said Claudia Goldin a professor of economics at Harvard University.
A 2018 study by the National Bureau of Economic Research analyzed what happened after women in Denmark had children and then returned to the workforce. Researchers found that women start out at the same level of compensation as men, but after having a child, their earnings drop by 20% and never catch up.
Related: The gender pay gap isn't just about what you make. It's about what you do
Companies like Salesforce (CRM)and Starbucks (SBUX) are looking to change that.
Last year, Salesforce audited its employees' pay and identified a wage gap. The company has since spent $3 million to close it. Starbucks announced in March that the company had achieved 100% equal pay for genders and races with the same jobs.
"I would love to have worked for a corporation like that," said Ledbetter.
Ledbetter is now retired, but is frequently invited to speak about equal pay rights at conferences.
She'd like to bring her message back to Washington, DC, and take Ivanka Trump up on her coffee invitation — as soon as she can get enough money to fly there.