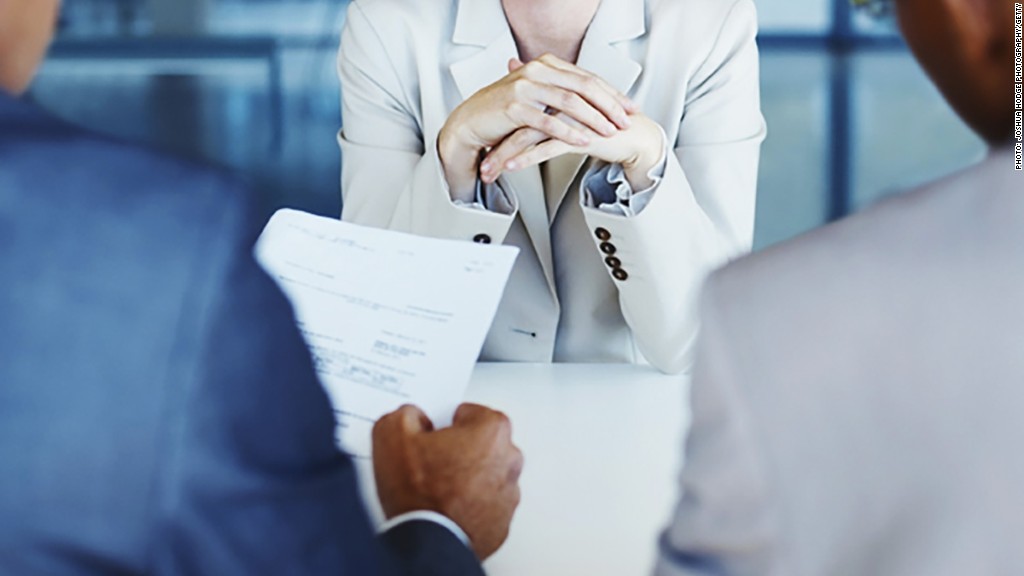 You've finally found your dream job. You're qualified, it has growth potential and it's with a company you respect. It's the perfect fit.
Now you just need to convince the employer.
Whether you just submitted your perfectly-tailored resume or nailed the in-person interview, it can be hard to find the right balance between following up and being annoying.
"Nobody wants to be THAT candidate. Everyone is afraid of looking stalker-ish or coming on too strong," said Adam Karpiak, a public accounting recruiter. "So many people are eager, but they don't know how to go about showing their excitement for the job."
We talked to experts to find out how to show initiative without coming off as a pest.
You submitted the perfect resume and cover letter. Then crickets.
The first step most resumes must pass is through an applicant tracking system. Chosen resumes then get sent to a recruiter or hiring manager to review. That's why including keywords from the job posting on your resume is crucial.
If it's been more than a week since you submitted your resume, it's time to tap your network to find a personal contact within the company, the experts suggested.
LinkedIn is a good place to start. Check if you have any existing connections that work at the company or if you know someone who knows someone at the company you are applying for and ask for an introduction.
"Do a little sleuthing to find a hiring manager," said Karpiak. "You can follow-up, they are OK with that. They want those jobs filled."
Include your resume in the follow-up email, recommended Paul Wolfe, senior vice president of human resources at job search company Indeed. "Outline your qualifications and experience in the email as well so they have everything in front of them and don't have to go back to the database."
You nailed the interview. Now, what?
Sending a thank you note immediately following the interview is a must. After that, give some breathing room and avoid follow-up correspondence for at least a few days, if not longer.
But how long?
Before leaving the interview, ask the employer for an estimate of the hiring time frame and how he or she prefers to communicate. Follow those guidelines.
If it's going to be a long hiring period, it's OK to check-in periodically to stay fresh in their minds. Look for positive news about the company and include that in a note, suggested Dan Ryan, founder of Ryan Search & Consulting. "This shows you are continuing to do your research and follow the company, and improves your value."
If you're unsure about the hiring time line, it's OK to check in about once a week.
Can't I just give them a call?
Here's where experts disagree. Some say no way, others say yes — with some caveats.
"You don't want to call and catch people off guard," said Karpiak, "If you call, they will have to scramble, stop what they are doing to look you up and they are likely just going to say, 'let me get back to you,'"
Jeremy Tolley, chief people officer at CareHere, recommended following the lead of the recruiter. If they initially reached out to you with a call, it's OK to check in by phone. "Go by how the recruiter communicated with you. That is an indication of how they prefer to communicate."
What about social media?
Connecting and interacting with a hiring manager or recruiter on Twitter, Facebook and LinkedIn can help stay fresh in their minds, but tread lightly.
Again, it's a good idea to follow the recruiter's lead.
"Stick to the platforms the recruiter is using for business," said Tolley.
You didn't get the job, but you're still interested
If the hiring time frame has passed, or you've already been told you didn't get the job, you can still reach out to the company to stay on their radar.
Wolfe suggested sending an email reiterating your interest in working for the company and that you enjoyed meeting employees.
"I don't think it's a bad thing to build a relationship," he said.