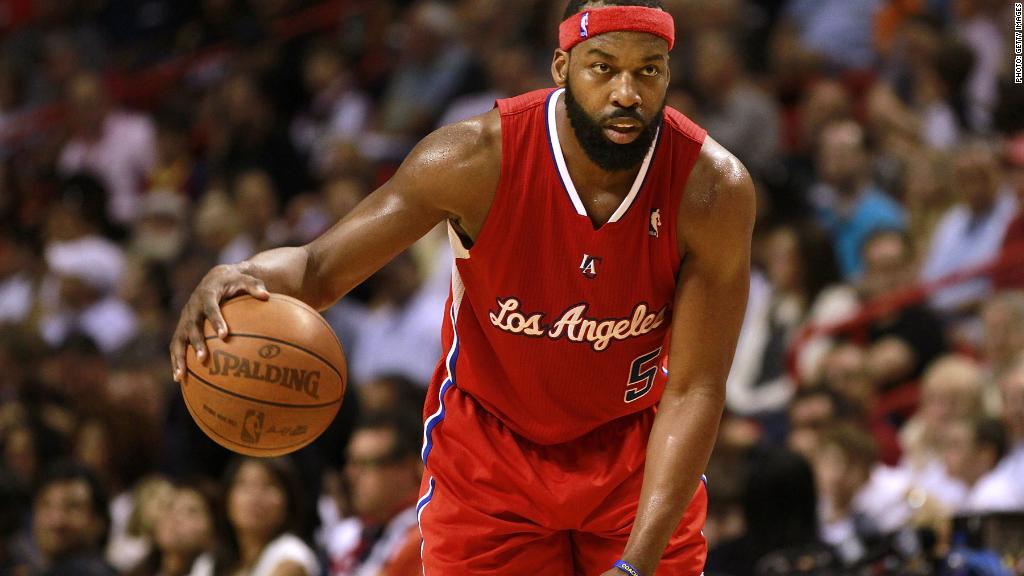 Since leaving the NBA in 2012, Baron Davis has turned his attention to increasing the positive representation of people of color and women in media.
It's a poetic turn for Davis, who spent three years playing on Donald Sterling's Los Angeles Clippers.
Sterling has been widely accused of racism. A team executive said Sterling ran the team with a "plantation" mentality. He's been prosecuted in federal court for allegedly refusing to rent apartments to African Americans and tenants accused him of discriminatory statements and practices. Both cases were settled, but Sterling denied wrongdoing.
In 2014, the NBA issued a lifetime ban against Sterling after he was caught on tape making racist comments. After owning the team for more than three decades, Sterling was forced to sell the franchise. He secured a deal with former Microsoft CEO Steve Ballmer for $2 billion.
Davis talked to CNNMoney about what it was like to play for someone he believed hated him for his skin color.
"Playing on the Clippers, that was the first time I really felt like I was like on an island by myself," Davis said. "I was the only one saying that 'Yo, this is going on. Like nobody's paying attention? This is going on. This man is racist. Clearly.'"
Davis said Sterling never took a meeting with him and rarely spoke to him. He said Sterling would just look at him, shake his head and call him a disappointment.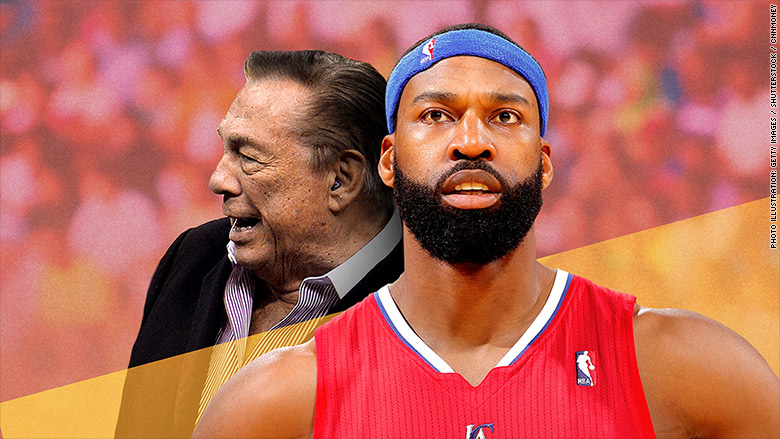 Davis said other members of the Clippers organization confided in him that they were also being mistreated. Davis struggled with speaking out because he feared he'd be traded to another team.
"It was tough because every day I wrestled with myself. Am I selling out?" Davis said. "How am I going to resist and still be able to do what I need to do. But like how do you find joy in that when you're working for somebody who hates you?"
Davis said he was the highest paid employee in the Clippers organization, and that made him a target for Sterling.
"It was the hardest thing because it's like if we win, he wins. But we can't lose because I'm supposed to be good, real good," Davis said.
He added that Sterling's ability to sell the team and make a profit was unfair.
"Where is Donald Sterling right now? Somewhere enjoying his $2 billion and still being racist and still hating people and still disrespecting people," Davis said. "He doesn't learn a lesson."
When reached for comment by CNNMoney, Shelly Sterling, Donald's wife, denied her husband was racist or had mistreated Davis based on his skin color.
"We're not racists. He's never been a racist. We donate to African American charities," she said. Sterling said Davis was "disgruntled because we traded him."
CNNMoney attempted to get comment from Donald Sterling directly but was told he was unavailable.
Related: Former NBA star Baron Davis produces stories with social justice in mind
Davis' current mission is to create original content that will increase diversity and show minorities in a positive light. But he also realizes the unique platform he has as a former professional athlete.
"[Athletes] affect more people than anybody in the world. Athletes we have a voice," he said. "I think sports is the healing mechanism around the world."