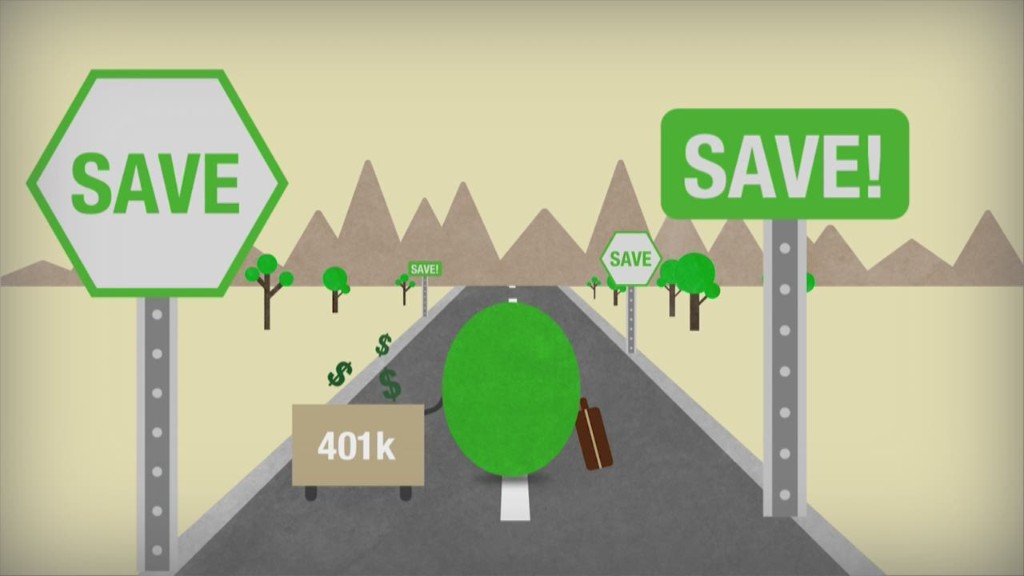 All 39 of Luke Huffstutter's employees are saving for retirement. A year ago, only a handful were.
He was one of the first business owners to register when Oregon's state-sponsored IRA plan began a pilot phase last July.
Huffstutter, who owns Annastasia Salon in Portland, had tried for years to find an affordable way to offer a retirement plan to his hair stylists and front desk staff. In the prior year, he considered four different 401(k) providers, but they were either too expensive or would have charged his workers high fees.
Huffstutter even invited a financial planner to the salon once a year to meet with his employees and explain how they could open an IRA on their own to save for retirement.
"They'd get really excited and want to set it up, and some did. But most never followed through," he said.
But the OregonSaves program made the process easy for his employees. Unless they opt out, savings are automatically deducted straight from their paychecks and into their new Roth IRAs.
Just seven employees at Annastasia Salon chose to opt out, and all of them already had a retirement savings account, Huffstutter said.
OregonSaves is rolling out in phases and will require all private employers who don't offer a retirement plan to register before 2021. For now, employers with more than 50 workers must register and others can do so voluntarily.
More than 300 employers had registered by the end of February, with 7,517 employees having made a contribution to their IRA. About 20% of eligible workers have opted out, according to state data. That's similar to many 401(k) programs.
Related: How to save for retirement without a 401(k)
States across the country are stepping up to address the low saving rate among Americans. About one-third of private sector workers in the US don't have access to a workplace retirement plan, which makes it much less likely that they're saving.
While Oregon is the first to implement a public-private retirement savings program, Illinois and California are expected to follow later this year. In total, lawmakers in 10 states and the city of Seattle have passed legislation to enact programs, and a proposal in New York sits on the governor's desk awaiting his signature.
"Most of these programs will be off the ground by 2020," said Angela Antonelli, executive director of the Center for Retirement Initiatives at Georgetown University.
Related: Millennials explain why they have nothing saved for retirement
The details vary from state to state. Oregon's program works like a Roth IRA, so contributions are taken out of a worker's paycheck after taxes, but can be withdrawn in retirement tax free. A worker is not eligible to contribute if they earn more than the federal limits set for a Roth IRA.
By default, 5% of a saver's income is automatically moved into a capital preservation fund. They can elect to save more or less, and to move the funds into either a target-date fund or an index fund.
Workers are charged 1% of their assets a year to cover the fund fee and administration costs. Business owners are not charged a fee to maintain the plan and they aren't allowed to contribute to workers' accounts.
Huffstutter said it took him about an hour to register. He also called his payroll company, which charged him a small fee to deduct the savings — something, he said, he'd have to do to set up a 401(k) anyway.
Oregon budgeted about $2 million over two years to get the program up and running. In the future, account fees are expected to cover the cost. It has hired a private firm, Ascensus, to administer the IRAs.