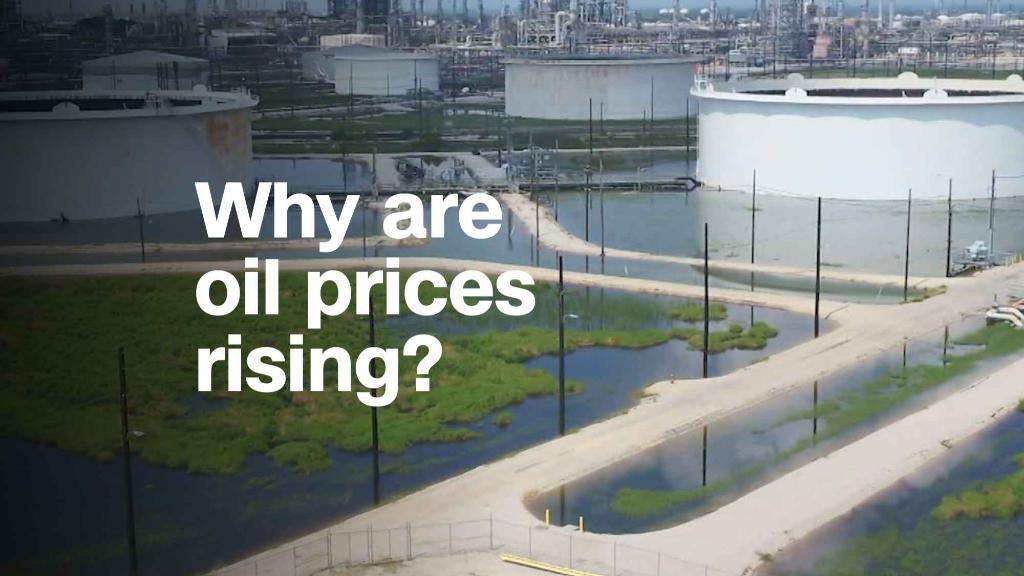 There's a good chance you'll soon see regular gas selling for $3 a gallon.
Concerns that President Donald Trump is about to impose new sanctions on Iran have sent oil prices climbing, and gas prices are coming along for the ride.
The national average price is up to $2.81 a gallon according to AAA, an increase of 3 cents in the last week, and 15 cents in the last month. This is the highest prices have been since 2014.
And more price hikes are on the horizon. The Oil Price Information Service, which tracks prices for AAA, expects the national average to rise to about $3 a gallon sometime this month. The good news is that prices are likely to creep lower once they reach that peak.
Related: Oil markets brace for Trump to kill Iran deal
"Most of this recent increase has to do with speculation that the Trump administration will take a hard line with Iran," said Tom Kloza, chief oil analyst for OPIS. The president has until May 12 to decide whether the US will stay in a deal with Iran meant to curb its nuclear program, or pull out of the agreement and once again impose sanctions on the country.
That deadline is adding to normal seasonal increases in prices. The month before Memorial Day is historically a period when prices climb as refiners and gas stations prepare for the summer driving season.
Related: Oil prices could keep rising. Here's why
About 16% of gas stations nationwide are already charging more than $3 for a gallon of regular. Less than 4% were charging $3 or more on this date a year ago.
Gas is the priciest in the western United States. Every state on the West Coast, as well as Alaska, Hawaii, Idaho, Nevada and Utah, have an average price of over $3 a gallon. Among eastern states, only Pennsylvania has an average price that high.
But Kloza said that once prices reach their peak, he expects about 20 states will have average prices of greater than $3.
Four years ago, gas prices reached as high as $3.70 a gallon about this time of that year.