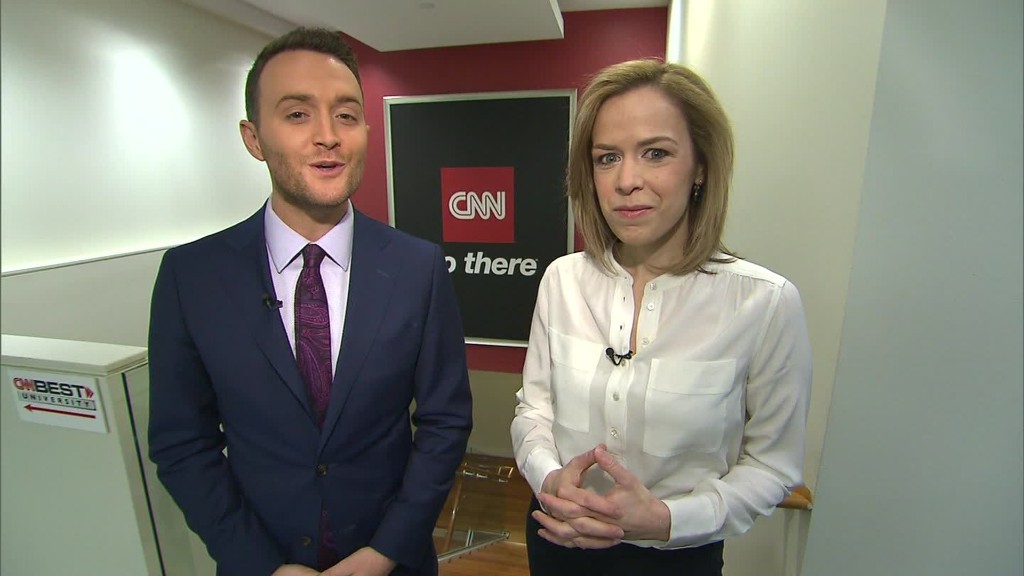 There should be a lot more job openings for the college class of 2018, but starting salaries won't be much higher than last year.
Graduates with a bachelor's degree can expect to earn an average of $50,390 annually in their first jobs, according to a new survey by consulting firm Korn Ferry, little changed from the previous year.
"With the 2018 US inflation rate hovering just over 2%, real wages for this year's grads are virtually flat," said Maryam Morse, Korn Ferry Senior Client Partner.
But it should be easier to find a job than in previous years. The unemployment rate recently dropped below 4% for the first time since 2000.
Related: 4 steps to paying off student loans
Pay will vary by industry. Those in science, technology, engineering and math-related fields earn significantly more than average.
For example, the survey found that average pay for entry-level software developers is $67,236, while customer service reps start at just $35,360. It analyzed salaries across 310,000 entry-level positions from about 1,000 organizations across the country.
Related: What employers look for in new college grads
Another big variable is where you live. Here are the average starting salaries in 10 major US cities.
San Francisco $63,995
New York $60,972
Boston $59,460
Los Angeles $56,386
Chicago $55,177
Philadelphia $54,169
Minneapolis $53,766
Denver $53,010
Dallas $50,743
Atlanta $49,584