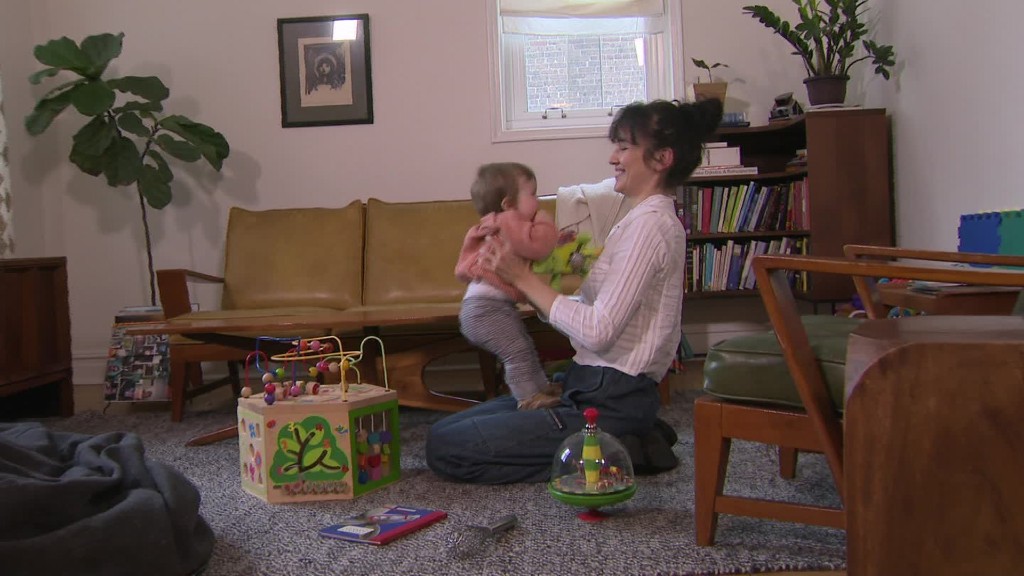 Absenteeism is a real problem for employers.
One way to help track employee time off is through what's called a "no-fault" attendance policy, in which workers accumulate "points" for unexcused absences, late arrivals or early departures. Once a worker hits a certain number of points, they can be disciplined or even fired.
The days can be used for any reason: you're waiting for the plumber to come fix your shower, your kid's school is closed and you can't find a sitter, or the beach sounds more fun than your desk.
But sometimes people have to miss work for a reason protected by law — like childbirth or disability.
Employees cannot be dinged for absences that are protected by federal laws like the Family Medical Leave Act (FMLA) and the Americans with Disabilities Act (ADA). For instance, any missed work for qualified pregnancy-related care or a serious health condition cannot count toward their allotted time off.
But companies that use no-fault policies can also be accused of running afoul of the law.
Most recently, two former AT&T Mobility workers filed a proposed nationwide class action lawsuit on Monday that claims the no-fault attendance policy for retail employees unlawfully discriminates against pregnant women.
In a statement to CNNMoney on Wednesday, AT&T said, "We do not tolerate discrimination of any kind, including for an employee's gender or pregnancy. We provide generous benefits to our employees, including various types of paid and unpaid days off and leaves of absence that often far exceed what may be required by federal or state law. We're reviewing the complaint." (AT&T's planned acquisition of Time Warner, CNN's parent company, has been challenged by the federal government. A judge is set to rule on the deal by next month.)
In 2011, Verizon was ordered to pay $20 million after the U.S. Equal Employment Opportunity Commission claimed the company violated the ADA by not making exceptions to its no fault attendance policy to accommodate employees with disabilities.
How no-fault policies work
No-fault attendance policies can serve as a way help supervisors avoid having to make judgment calls and eliminate any perceived bias when it comes to granting time off.
"There was too much inconsistency with approvals of days off," said Nancy Owen, a senior human resources consultant at East Coast Risk Management.
When written and applied correctly, no-fault attendance policies can also provide clear guidance on just how much time off workers get and help employers and employees better track missed days.
According to the ACLU, no-fault policies are common in low-wage jobs, including health care and retail, but also in higher-wage, unionized fields, such as construction, janitorial services and transportation.
Because of the potential legal issues and high-profile lawsuits, the policies have become less popular in the past five years, according to employment attorney Jennifer Sims at The Kullman Firm.
Opening the door to discrimination lawsuits
It's a difficult balance: The policies have to be consistently applied to avoid any potential discriminatory claims, but also flexible enough to realize when an absence is protected under federal law, explained Janica Pierce Tucker, a partner at law firm Taft Stettinius & Hollister.
Some managers just aren't aware of the legal risks.
"Problems occur when not everyone applies it consistently, especially when you have a major company with thousands and thousands of employees," Tucker said.
Supervisors need to be trained to ask the right questions to determine when absences are federally protected.
"It becomes an issue in many parts of employment when the administrator is not educated on the law," Owen noted.