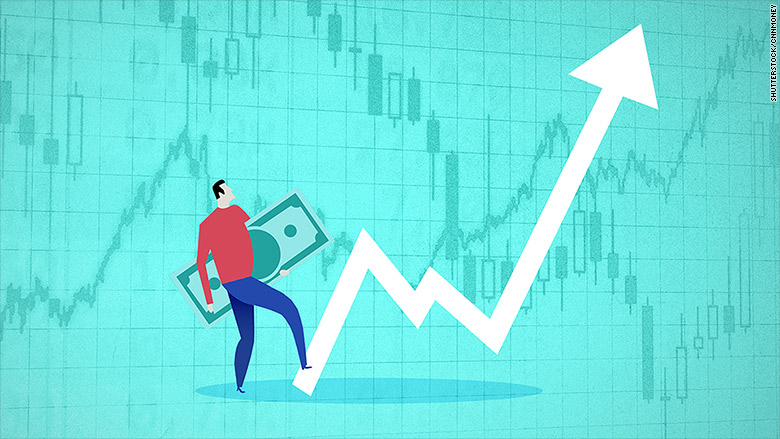 I have $500 I want to invest. I know it's not much, but where can I begin? —Curtis, 37
You're in luck. There are plenty of places to start investing with as little as $500. Even far less.
Numerous investing apps and robo-advisors will put your money in the stock market starting with just $5. You even have enough money to open a brokerage account with some firms.
But with all these options, it's hard to know where to start.
First, make sure your finances are in good shape before taking on investment risk. Build an emergency fund and keep any money you might need within five years out of the market, said Rachel Rabinovich, a CFP at Society of Grownups.
But investing in stocks is a good way to grow your money for a longer-term goal because you'll have time to recover from dips in the market.
"You need to be OK with losing the money you invest, at least in the short-term," Rabinovich said.
If you do feel comfortable putting a some money in the stock market, here's how to decide what investing platform is best for you.
Related: So, why shouldn't I buy bitcoin?
If you'd like some investment help
With some robo-advisor platforms, you can invest a small amount of money in a portfolio that considers some of your preferences, like how much risk you're comfortable taking on. It's usually based on a questionnaire.
A portfolio will give you more diversification than investing in a single stock. Plus, it could include low-cost index funds or exchange traded funds (ETFs) that you might not have access to otherwise. Many require minimum initial investments when buying on your own.
"It's nice to have something set up a portfolio for you. That's what we do as managers, so you're getting that service a little bit on the cheap with a robo-platform," said CFP Andrew McFadden, the founder of Panoramic Financial Advice.
Sometimes you're charged a fee based on the amount of money in your account. Betterment and Wealthfront, for example, both charge a 0.25% account fee. That amounts to $1.25 a year on $500.
Related: Are apps a good way to start investing?
Stash and Acorns charge a monthly fee of $1 a month, which can be a relatively high percentage for someone investing just $500.
These two apps offer something a little different. Stash allows you to choose a selection of stocks and ETFs that are focused on different themes, like technology or clean energy. Acorns connects to your credit card and rounds up your purchases to invest the spare change, as well as lets you set up bigger recurring or one-time investments.
Both Stash and Acorns require just $5 to start investing.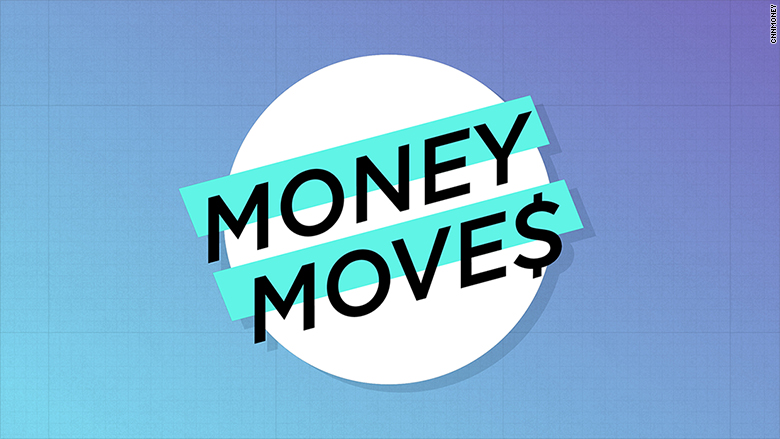 If you want to do it yourself
There are a handful of brokerage firms out there that allow you to open an account with $500 or less. They probably won't charge an account fee like a robo-advisor because you'll be picking your investments yourself, but there are usually commission fees ranging between $4 and $7 per trade.
But while you might be allowed to open an account with just $500, each fund has its own minimum and you might not have enough money to invest in what you want.
If you have more money to invest, you can get access to even lower-cost index funds and ETF options.
If you just want to pick a few stocks
Investing in a few single stocks is more risky than investing in an index fund or ETF, which spread out the risk.
But it may not be such a bad idea if you're investing a small amount of money. It could be a good learning experience to help you understand what makes the stock price move, McFadden said.
In that case, he suggests buying three to five stocks in companies that you're interested in.
Related: Why you might want both a traditional 401(k) and a Roth
Once your investments grow to about $10,000, it's time to set a new strategy or decide you want a professional — robo or human — to help.
An app called Robinhood allows you to invest in single stocks without paying any trading fees. There is no account minimum, but you have to have enough money to buy a full share of individual stocks or ETFs. You cannot buy fractional shares.
The app also allows you to invest in stock options and cryptocurrencies, but Rabinovich doesn't recommend buying those more complicated investments as a beginner.