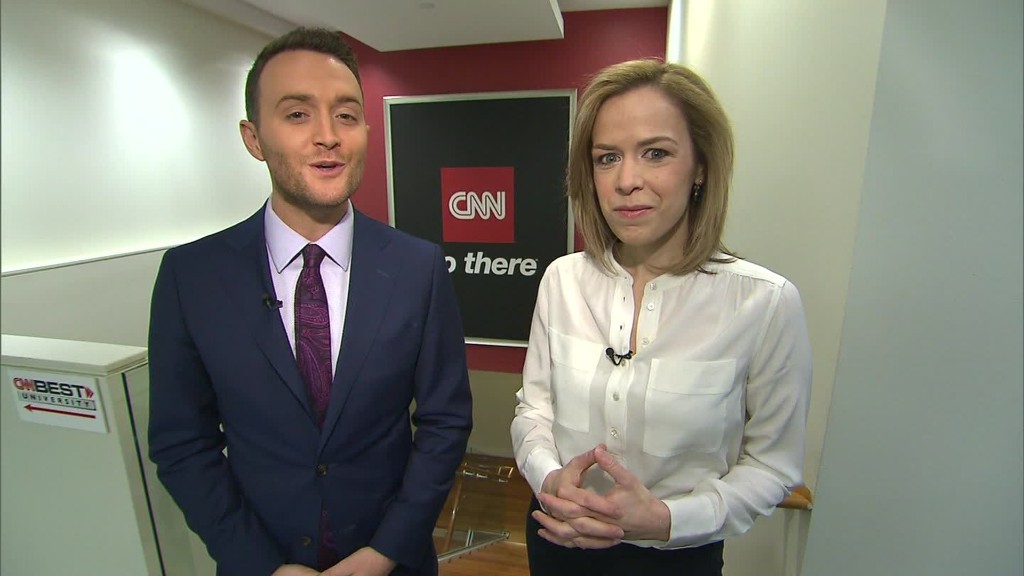 Lesley Jane Seymour saw the writing on the wall as editor-in-chief of the now defunct More magazine, a magazine for women 40 and older.
With five bosses and four publishers in eight years, and limited advertisers for women over 40, "you didn't have to be a rocket scientist to know this is not a stable business," she said.
When the magazine folded in 2016, she knew there was no other magazine she wanted to work at (she had already run Marie Claire, Young Miss and Redbook.) So, she asked herself, "what else is there?"
At age 59, she decided to reinvent herself.
First, she went back to school to get a master's degree in sustainability, and then, after More readers on social media encouraged her to do something else to reach women over 40, she decided to start her own business.
"I'm finishing the degree and launching a business," said Seymour, who used her severance pay to start her company. "After I'm done talking to you, I have to go write a paper."
Earlier this year, she launched Covey Club, an online club connecting women 40 and older through content, connections and events.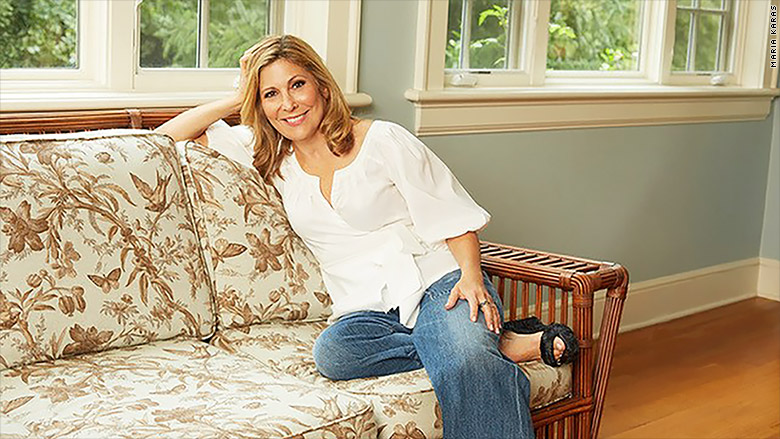 "It's completely terrifying," she said. "I think a lot of people don't reinvent themselves at this age especially if they've been successful because you say to yourself, 'Look I've had this incredible, stellar career ... why would I mess that up? I'm going to go out there. I'm probably going to fail.' "
It's frightening and overwhelming launching something new, especially after age 60, but Seymour said it's also "invigorating."
"I want to be an inspiration to all those women and some men who are being pushed out of their corporate jobs in their 50s and are terrified because they can't get back in and nobody's hiring them."
Seymour travels around the country talking to women (and men) about how they need to have a "reinvention plan" in their "back pocket."
"You must have another idea if you want to continue to work until you are in your 60s ... You cannot sit there and say, 'My corporation will take care of me.' "
Related: Women are living longer than ever before. Some fear they'll run out of money
Jeri Sedlar, co-author of "Don't Retire, Rewire!," said a common theme she hears during focus groups is people hoping to work beyond 65.
"People were already just assuming we've got to get something that will take us through 70 or 72. If that's how you're thinking then you better be already at age 50 thinking ahead."
Midlife is a life stage where you've really got to begin to get to know yourself and figure out what you like about your job and what you don't, she added.
"This is the time where you have to go back, look at some old ideas, some things you've thought about yourself, what are current interests?"
Write out a list of accomplishments in five-year increments to help figure out what you want to do, Sedlar says.
"People will often tell us, 'My imagination has been stamped out of me in my job.' ... What we do is try to give ideas that will spark people's imagination and then definitely their curiosity," she said.
Networking is as important later in life as it was during the beginning of your career, but it's also key to have a diverse group of contacts.
"Make sure that you have younger associates: In your database, in your relationships, have people of all ages because ... they could be your boss tomorrow," Sedlar said.
Related: Over 50 and a woman? Better get saving for retirement
Beyond the fears and risks of reinvention, there is also the challenge of not taking rejection personally.
"Reinventing yourself is humbling," said Seymour. "When you're an editor, people are kissing your butt, frankly. They want to get into your magazine."
Now she may send emails to people she used to work with and not get a response.
"It can be a little humiliating here and there," she said.
But that's all overshadowed by trying new things and helping women, especially during a time when they might feel lonely and disconnected.
"I want to continue this. It's too rewarding. I'm making an impact. I'm changing people's lives," said Seymour. "I'm determined."