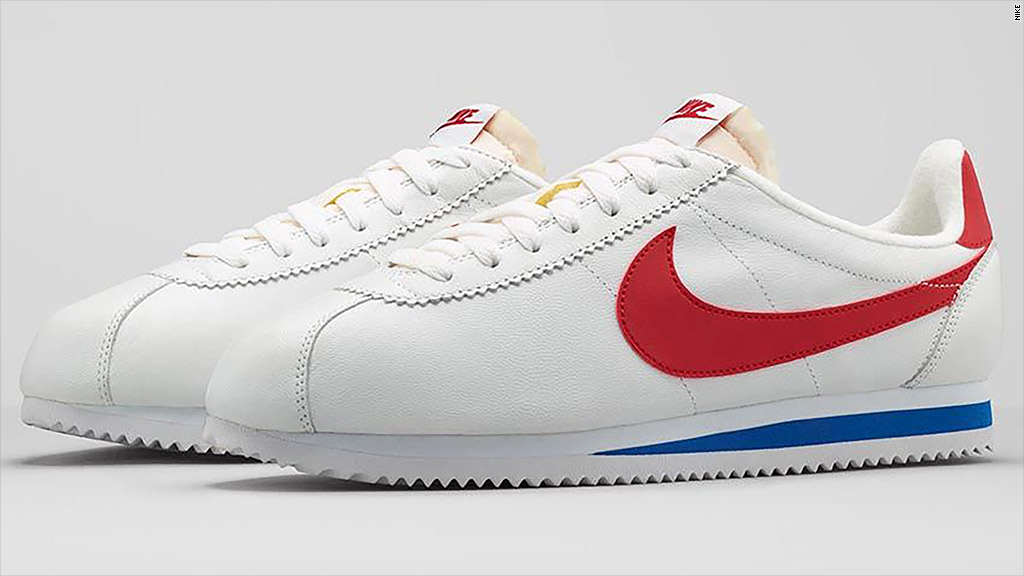 Nike has hit its stride a year after making major changes to how it sells you shoes and clothes.
Mired in a slowdown in the United States and facing tough competition from Adidas, Nike laid off about 1,400 workers — 2% of its workforce — and restructured operations last summer.
CEO Mark Parker adjusted Nike's gameplan, announcing a long-term strategy to create a "local business, on a global scale." The world's largest sports footwear and athletic company wanted to use its massive size and marketing budget to deepen its connections to athletes and sneaker collectors.
Related: She's one of the most powerful women at Nike. Here are her tips for success
Nike said it would narrow its focus to 12 key cities, including New York, London, Paris, and Beijing. New product innovations would drive half of revenue, and Nike would bring shoes and clothing to the market more quickly in response to rapidly shifting consumer trends. Nike also decided to cut its expansive product lineup by 25% to energize core labels.
The company oriented the strategy around its digital business. It told investors that sales through digital platforms, such as Nike.com, the Nike app, and retail partners' websites, would double to 30% of the company's roughly $36 billion in annual sales. And Nike finally launched a pilot program with Amazon after resisting it for years.
Related: Nike confirms it's opening up an Amazon shop
"There was a recognition at the time that we have to accelerate our digital experiences if we want to continue to connect with our consumers," Adam Sussman, Nike's first chief digital officer, said in an interview.
The business built out a roster of talent and launched mobile apps that have grown at a blistering pace. On Thursday, the company opened Nike by Melrose, a new store in Los Angeles for NikePlus app members.
"We're starting to see it really pay off," Sussman said.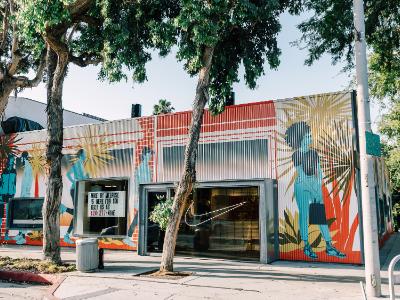 'Boring retail is going away'
The athletic market made an abrupt change from performance to sportswear in the middle of 2015, catching Nike off guard. Simple, lightweight, and comfortable shoes and clothing define the current sportswear look. Brands such as Vans, Brooks, and Allbirds have capitalized on the trend.
"Nike did not anticipate the shift and took time to adjust," said Matt Powell, a sports retail analyst at research firm NPD Group.
Related: Adidas' vision for the future: Personalization, fast
To thrive in an era where shoppers have endless sneaker and clothing options, Nike believed it had to find compelling new ways to engage.
"Consumers today are 100% in charge of what's in fashion," Powell said. "A decade ago, the brands controlled fashion. The consumer is saying, 'I want these shoes. I want this look.' It's incumbent on the brand to respond."
Nike lacked a sneaker to compete against Adidas' resurgent Stan Smith and Superstar lines. Adidas overtook Nike's Jordan brand as the second biggest US sneaker seller last year.
But shoppers have embraced recent Nike shoes, such as the Air VaporMax, Epic React and the Air Max 270, and Nike expects Jordan to return to sales growth next year after it pulled back on supply to regain pricing power.
Still, Nike needed to overhaul its outdated business model to reach the new shopper.
The company generates the majority of revenue through selling to around 30,000 retailers, but many of them are department store and sporting goods partners, which are struggling to compete as customers shift to digital purchases. Some retailers like Sports Authority and City Sports went bankrupt, others closed stores, and many turned to steep discounts, diluting the value of the Swoosh brand.
Related: Sports Authority to close all remaining stores
In October, Nike announced it would reduce the number of its partnerships, and work more closely with 40 "differentiated" partners such as Dick's Sporting Goods (DKS), Foot Locker (FL), and Nordstrom (JWN).
Nike made the move to gain more control over how its brand is featured in stores, and cut out retailers that it didn't believe would survive industry changes.
"Physical retail isn't going away. Boring retail is going away," Sussman said.
The company also wanted to increase its direct-to-consumer sales. Selling products directly to shoppers online and through its own brick-and-mortar stores, instead of through third-party retailers, would give Nike more information about its shoppers and reap higher profit margins by cutting out the middleman.
Cortez Kenny III
The company's SNKRS app has become an essential tool for sneaker collectors, with launch calenders, notifications about sneaker drops, and original content from shoe designers.
Nike created a "LeBron Watch" series on SNKRS this year that allowed shoppers to buy five of James' player-edition shoes — normally not available to customers — when he wore them on the court last season. Nike also surprised fans at recent Kendrick Lamar concerts in several cities when it made Lamar-inspired Cortez Kenny III editions available to SNKRS users with push notifications sent to their phones.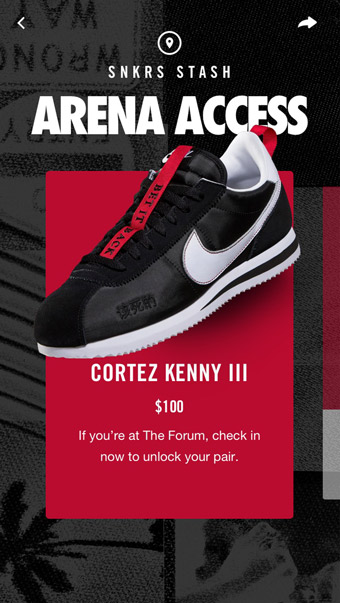 "The SNKRS app is creating incredible demand, and capturing more value from that energy is one of Nike's largest upside opportunities," Parker said on an earnings call last month.
Nike also relaunched its NikePlus membership app last year. The app provides a customized selection for shoppers and a treasure trove of customer data that Nike can use to tailor products more effectively.
140 million members have signed up, and Nike wants to grow it to 300 million over the next few years. Through the app, Nike can learn which sports and styles shoppers prefer, how active they are, and give them style tips.
The membership program allows Nike to connect with customers and remain a frequent presence in their shopping lives, Parker said. "In our own ecosystem, NikePlus membership is the key to an elevated consumer experience."
Related: Nike's American sales grow for the first time in a year
Last quarter, digital direct-to-consumer sales jumped 34%. It was Nike's fastest-growing channel.
Wall Street is excited about the company's ability to execute its digital strategy and continue controlling the market. Shares of Nike (NKE) have gained 33% in the past year.
"Nike's library and the ability to constantly maintain newness is part of their secret sauce," said Simeon Siegel, senior retail analyst for Instinet.