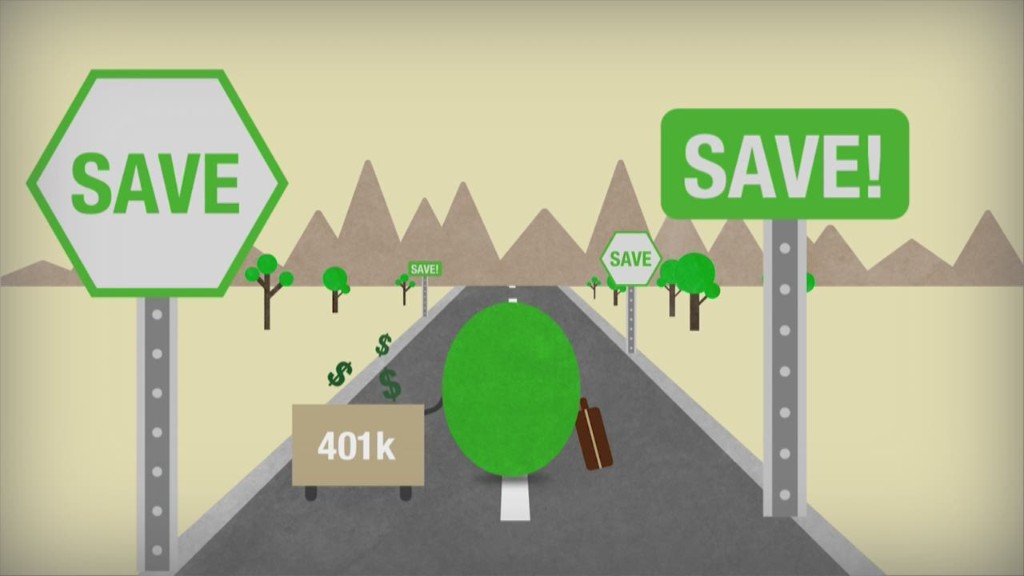 Your 40s may not seem like the time to buckle down and get serious about retirement. But if your savings are nonexistent, it means you have plenty of work to do.
The average American aged 44 to 49 has $81,347 in retirement savings, according to the Economic Policy Institute. The median savings balance among that age group, however, is just $6,200. And because that median is much lower than the average, it means most folks in their mid to late 40s have less than $81,000 and change saved. It also means there's a good chance a large chunk of 40-somethings have no savings at all.
If you're in that camp, you'll need to take steps to do better effective immediately. However, the good news is that if you're willing to make an effort, you can quickly start building some savings to ensure that you get to retire on schedule. Here's how.
1. Lower some major living costs
By the time you reach your 40s, you're generally earning substantially more than you did in the earlier stages of your career and, as such, feel comfortable taking on greater expenses. But if you're serious about building some retirement savings, you'll need to start slashing your living costs to free up cash to put away. So, take a look at your budget, see where the bulk of your money is going, and figure out which major expenses you're going to cut.
Make no mistake about it — you will need to cut at least one major expense if you want a shot at a financially secure retirement. Scaling back your cable package might put another $50 a month in your pocket, as might packing lunch twice a week rather than buying it. But if you have virtually nothing saved in your 40s, it's going to take more than $50 a month to make up for two decades of neglecting your nest egg.
So, prepare to think big. Decide that instead of holding onto two vehicles, you and your partner will share a single one. Or, downsize to a smaller home and bank your resulting savings.
Will doing so impact your quality of life? Yes. But it's better than compromising your retirement.
2. Get a side job
When you've worked for 20 years or so and have already paid your dues, the idea of working even harder might seem unappealing. But if you're willing to take on a side hustle on top of your regular job, you might manage to salvage your retirement without having to make some of the drastic compromises discussed above.
For example, if you're able to earn $500 a month on top of your regular paycheck, you can perhaps think about hanging onto your larger home and second car, and simply cutting a few smaller expenses to further pad your nest egg. Better yet, if you reduce some major expenses and get a second gig, you'll increase your chances of not only retiring on time, but doing so with quite a bit of money.
3. Take steps to advance your career
By the time you're in your 40s, you've probably climbed the ranks within your company or industry. But that doesn't mean you should stop there. The better you do at work, the more opportunity you'll have to grow your income and use that additional money to fund your nest egg.
So, rather than coast through the next decade or so at work, strive to keep learning. Take courses to boost your skills, and network extensively so that when higher-level positions open up, your name will come to mind. Incidentally, increasing your salary will also drive up your Social Security benefits, since they're based on your earnings record. And that will help provide a bit more income in retirement as well.
Related links:
• Motley Fool Issues Rare Triple-Buy Alert
• This Stock Could Be Like Buying Amazon in 1997
• 7 of 8 People Are Clueless About This Trillion-Dollar Market
If you've been slacking on the retirement savings front, your 40s are the perfect time to get your act together. Even if you're starting with nothing, if you begin socking away $600 a month at age 47, you'll have nearly $300,000 by the time you turn 67 if your investments bring in an average annual 7% return during that time. Make it $1,000 a month, and you'll be sitting on almost $500,000. And that's reason enough to focus on retirement, even if it still seems like nothing but a far-off milestone.