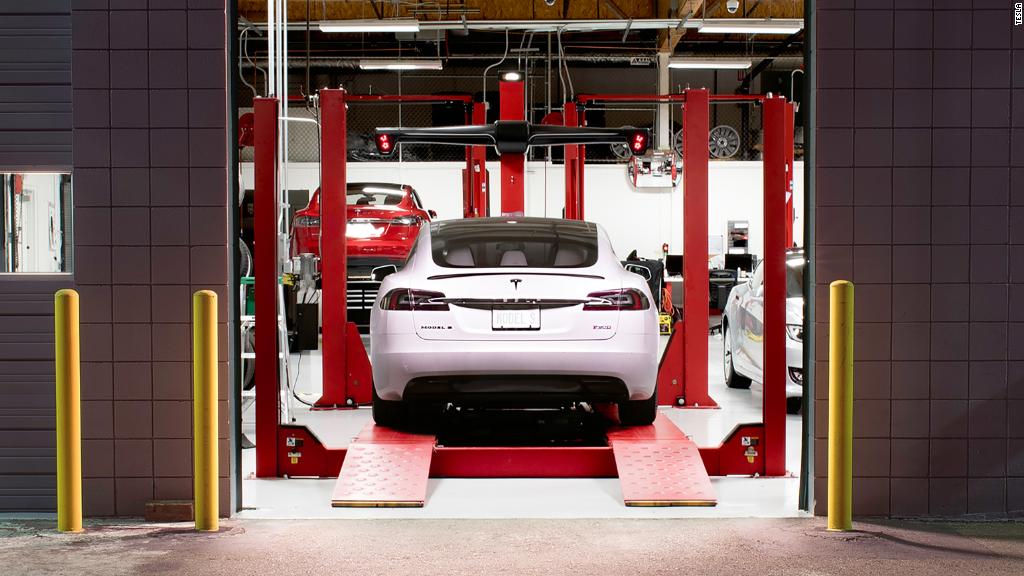 As Elon Musk seeks to take Tesla private, a Chinese rival is getting ready to go public in the United States.
Electric car startup Nio wants to raise $1.8 billion by listing its shares on the New York Stock Exchange, according to documents it filed Monday.
Nio, founded in 2014, already has some deep-pocketed investors, including Chinese tech companies Tencent (TCEHY) and Baidu (BIDU), and US venture capital firm Sequoia Capital.
The company has been described by some analysts as a "Tesla-fighter" in China, the world's biggest auto market.
Nio can certainly compete with Tesla (TSLA) on price. Its ES8 electric SUV, which was unveiled last year, sells for about $65,000, or about half the current price of the most basic version of Tesla's Model X SUV in China.
Related: This Chinese startup's electric SUV is a lot cheaper than Tesla's
Nio boasts that the ES8 also offers customers some Tesla-esque features and perks, including an in-car artificial intelligence system and a charging portal that it says will let drivers change their car batteries in just three minutes.
Tu Le, head of research firm Sino Auto Insights, said Nio was one of a number of electric vehicle makers in China "that could make life much more difficult for Tesla." But he added that "it's still too early to tell how they're doing."
Nio only started delivering its SUVs to customers in June and about 17,000 of the vehicles are on order with customers.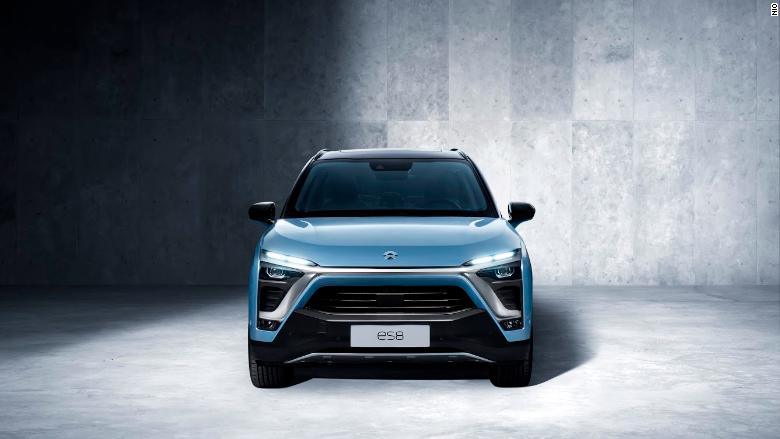 The firm didn't provide a time frame for the proposed IPO and said its estimates on how much money it wants to raise could change. It plans to trade under the ticker "NIO."
The company's president, Lihong Qin, told CNN in December last year that it wants to "target the middle class in the big cities in China," predicting that market will double in size in the next few years.
Related: Tesla's plan to make cars in China won't be easy to pull off
Global ambitions
Nio also wants to eventually expand sales beyond China, including to the United States. It already has offices around the globe, including in California, London and Munich.
One reason for listing in New York is that it could make it easier for Nio to position itself as a company with global ambitions, Le said.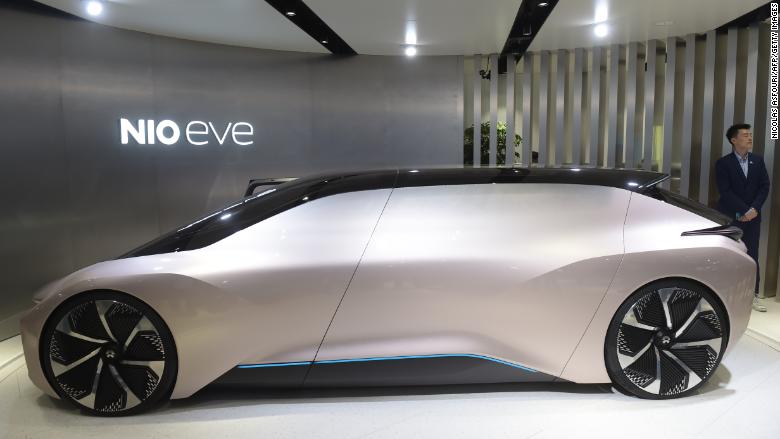 China is already the world's biggest market for electric vehicles, but Nio faces a crowded playing field. As well as Tesla, it also faces competition from other local auto companies like BYD (BYDDF) and Geely (GELYF).
Despite the buzz around the company, its filing Monday revealed that Nio only began generating revenue this year. In the first half of 2018, it recorded just $7 million in sales and made a loss of $503 million.
By comparison, Tesla already has about $2 billion in annual sales in China even though its US-made vehicles face hefty import tariffs. Tesla hopes to eventually build as many as 500,000 cars a year in China by setting up a huge factory in Shanghai.
-- Michelle Toh contributed to this report.