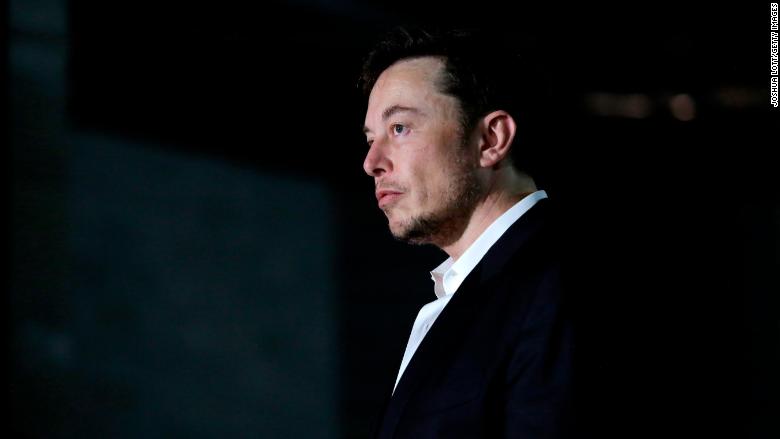 Elon Musk could be hit with a lawsuit over his baseless claim that one of the British cave rescuers in Thailand is a pedophile.
Atlanta-based attorney L. Lin Wood, a prominent defamation lawyer, told CNN Wednesday that he is in the process of "finalizing the libel complaint" and expects to file it "in the next several days" in a Los Angeles federal court.
Wood is representing Vernon Unsworth, an experienced spelunker who helped save 12 boys and their soccer coach from a flooded cave in Thailand last month and who was the target of the unfounded claim by Musk that he's a "pedo."
Musk kicked up controversy again Tuesday when he wrote on Twitter that he thought it was "strange" he had not yet been sued by Unsworth. He also badgered a Twitter user about why his claim about Unsworth had not been investigated.
Unsworth became the source of Musk's ire last month after he criticized the billionaire CEO's attempts to help with the Thai cave rescue effort by building a miniature submarine. Unsworth called Musk's effort a "PR stunt" that had "absolutely no chance of working."
Musk soon shot back against Unsworth on Twitter, making the unfounded claim that he was a "pedo" or pedophile. Musk then doubled down on the claim in other tweets before deleting them. There is no indication that Musk's allegation is true, and he provided no justification or proof to back up his claim.
In his apology to Unsworth, Musk called him out for "several untruths" and suggesting Musk stick "his submarine where it hurts."
"Nonetheless, his actions against me do not justify my actions against him, and for that I apologize to Mr. Unsworth and to the companies I represent as leader" Musk said in a tweet on July 18.
Unsworth said last month that he was considering legal action.
Wood, Unsworth's attorney, said Wednesday that he sent Musk a note on August 6 alerting the billionaire that a lawsuit was in the works. CNN has obtained and reviewed a copy of the letter.
"I am in the process of preparing a civil complaint for libel against you," the note reads. "In an attempt to avoid litigation and to see the public record is corrected, I invite you or your legal representatives to contact me."
It's unclear if Musk read or reviewed the notice. A Tesla representative did not immediately respond to a request for comment from CNN.
A source close to Musk denied the CEO received a note from the attorney. "We never received any letter" from Wood, the source said.
In his tweets published on Tuesday, Musk appeared to suggest it was suspicious that he had not yet been sued and again called for his claim to be investigated.
He also said in one tweet that Unsworth "was offered free legal services." It's unclear what the Tesla and SpaceX CEO meant by that.
Wood, Unsworth's attorney, said via email that his firm is "representing Mr. Unsworth pursuant to a written engagement agreement and are not providing services pro bono."
Musk is already facing at least five lawsuits and a Securities and Exchange Commission probe over his tweets about potentially taking his electric car company Tesla off the stock market. Musk said in a tweet last week that he was no longer pursuing a plan to privatize Tesla.
—CNN's Clare Sebastian contributed to this report.