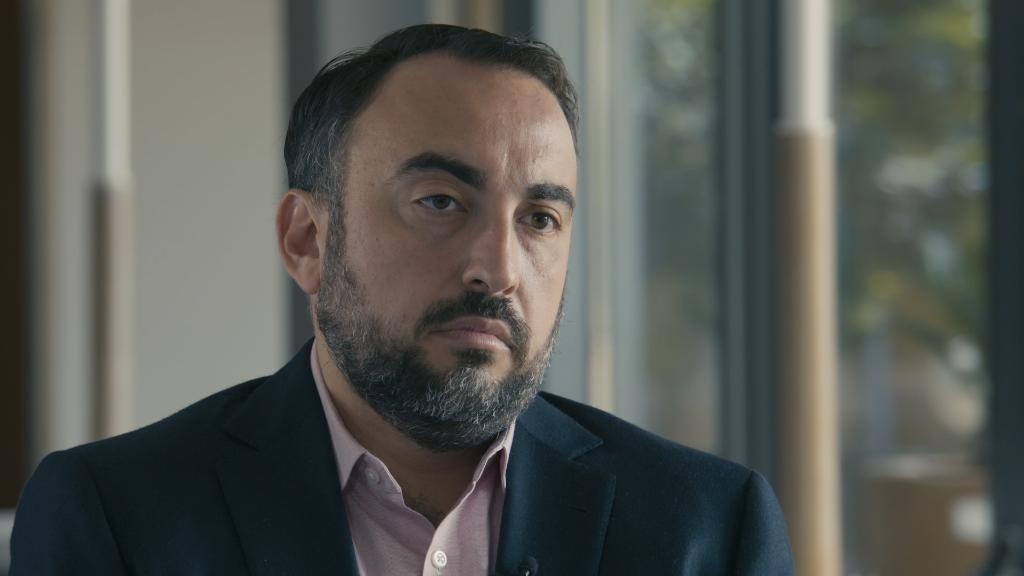 After three years in the trenches of Facebook's war against disinformation, Alex Stamos brings bad news from the front: US elections are at risk of becoming the "World Cup of information warfare."
"That campaign to drive wedges into American society has not stopped. If anything, it has intensified," Stamos told CNN recently.
Stamos is not an alarmist. He has spent the better part of the past two decades in the digital security business, most recently as the head of information security at Facebook. Before that, he spent a few years at Yahoo — where, among other things, he warned US lawmakers about the impact of online advertising on data security and privacy. He has over the years earned a reputation for speaking his mind, and at one point challenged Michael Rogers, head of the National Security Agency at the time, on the finer points of data encryption.
His warning comes as Facebook COO Sheryl Sandberg and other tech leaders are set to appear before the Senate Intelligence Committee. The panel, led by Republican Richard Burr and Democrat Mark Warner, wants to know just what Facebook, Twitter, Google, and others are doing to safeguard November's midterm elections against the sort of disinformation campaigns that peppered their platforms in 2016.
Stamos recently left Facebook, reportedly because he felt the company should be more forthcoming in disclosing Russia's efforts to use the platform to disseminate disinformation. Despite his departure, he told CNN that he gives Facebook and other tech companies credit for moving aggressively to address the problem.
"Facebook has done all of the reasonable steps possible to stop what happened in 2016," he told CNN, referring to the fake accounts and pages that littered the platform. But he warned that it would be difficult to predict how miscreants might use social media to sow discord ahead of the 2018 and 2020 elections. And he said that although most of the attention remains focused on Russia, "dozens" of US adversaries possess cyber warfare capabilities.
That point was underscored earlier this month when Facebook announced the removal of 652 pages, accounts and groups it identified as part of coordinated misinformation campaigns that originated in Iran. The tally included 254 Facebook pages and 116 Instagram accounts that, taken together, amassed more than 1 million followers.
That same day, Twitter said it had removed 284 accounts, many of them also traced to Tehran.
Stamos told CNN he believes that the government has failed to adequately address the problem. America, he said, is under attack, and must respond accordingly.
"Two years after Pearl Harbor, the United States had quadrupled the size of our Navy. We were already on an unstoppable path to the Japanese home islands in the Pacific theater," he said. "Two years on from the election and people are still arguing whether we were even attacked and I find that amazing."
The US intelligence community has agreed that the Russian government actively used social media platforms to influence the 2016 election. In February, Special Counsel Robert Mueller's office indicted 13 Russian nationals who allegedly did just that, charging them with conspiracy to defraud the United States. The Russians had engaged in a campaign of "information warfare against the United States," Deputy Attorney General Rod Rosenstein said at the time.
Another indictment, handed down in July, outlined how Russian military intelligence officials allegedly obtained through hacking and then disseminated emails belonging to the Democratic Party and the Hillary Clinton campaign.
Looking back, Stamos told CNN, he was disappointed that the government seemed less interested in the scope of the problem when initially approached in the spring of 2017.
"Considering how much things blew up later in the year, there was a lot less interest from Congress than I would've expected," he said, adding that it seemed most Republicans weren't interested in revisiting what happened in 2016 and that on the Democratic side, it appeared there was less interest because Facebook wasn't pointing to activity directed by the Trump campaign.
Stamos said he believes politics are getting in the way of handling the growing threat of attacks made through social media platforms.
"The political polarization on election hacking is a horrible, horrible problem for the country," he told CNN. "It's the reason why we are in not much better shape in 2018 than we were in 2016."
Stamos told CNN that the government must move more aggressively to safeguard the nation's elections. He has among other things called on Congress to pass legislation addressing online disinformation and create a cybersecurity agency dedicated to protecting US elections and voting infrastructure. He also believes each US state must take more assertive steps to ensure the integrity of elections.
"We have the risk of turning our elections into the World Cup of information warfare, where everybody wants to have a piece in it, because we have not demonstrated that we will punish countries that do this to us and we have not addressed the fundamental issues that caused us to get here in the first place," he said.
Companies like Facebook and Twitter are under close watch as they struggle with the role of cracking down on content in a politically charged environment. Stamos offered a view into the dilemma Facebook and other companies face.
"If there's anything I've learned over the last three years it's that you can't win, right? Any content decision we make, any step we take to try to do something that sounds not controversial like protecting election will be portrayed by somebody else as being a partisan decision," he explained.