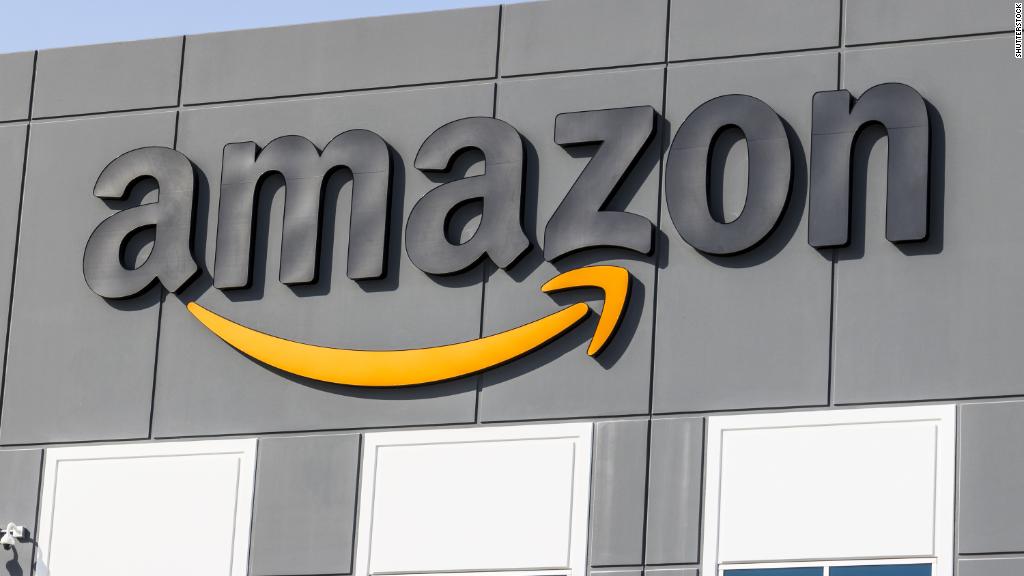 When news broke Amazon CEO Jeff Bezos would speak at an event this week, some people speculated he might tease details about the company's search for a second headquarters. Even though Amazon denied this would happen.
But the executive doesn't speak in public very often, and he was appearing in Washington DC, a contending city.
Ultimately, Bezos sat down for an hour-long chat with hedge fund billionaire and philanthropist David Rubenstein at the Economic Club of Washington on Thursday night about a range of topics, including the state of media, his daily habits and early childhood education. (Earlier in the day, Bezos and his wife, MacKenzie, committed $2 billion to fund existing nonprofits that help homeless families and to create a network of preschools in low-income communities).
It was a day of Bezos news without a peep about the winner of HQ2, a new facility that will create 50,000 jobs and cost $5 billion to build. After Amazon received 238 proposals, it selected 20 finalists in January. Amazon plans to announce the winning city by end of the year, and Bezos confirmed this during the talk.
Although the search has provided few updates, theories about which city will make the cut are only growing.
When Newark was selected this year to host the Voice Summit, a tech conference sponsored by Amazon Alexa, some people saw it as a positive sign. In fact, Aisha Glover -- CEO of Newark Community Economic Development Corp., the group spearheading the city's HQ2 efforts -- said her phone blew up with congratulatory messages.
During Labor Day weekend, another Bezos appearance caused a stir: he was photographed at a Miami night club, prompting this Miami Herald headline: "Amazon's Jeff Bezos was spotted at LIV. Could this be good news for Miami's HQ2 bid?"
But Michael Finney -- CEO of the Miami-Dade Beacon Council, which is leading Miami's HQ2 efforts -- said Bezos' appearance doesn't make him to jump to conclusions. "Obviously having Mr. Bezos here to visit our community is certainly something of interest," he said. "[But] we just view it as another part of the process."
Earlier this year, Arlington, Virginia -- part of the Washington DC metro area -- was considered the frontrunner when local news outlet ARLNow.com said an article about an environmental award from December 2017 was one of its most trafficked articles in mid-February. The majority of the article's views came from what seemed to be an internal Amazon.com page focused on the second headquarters search.
As cities sit tight waiting for Amazon's response, the public looks for clues. Some viewers and media outlets even analyzed Amazon's Super Bowl ad in search of answers. In the commercial, voice assistant Alexa says the temperature in Austin, Texas -- one of the remaining 20 contenders.
Meanwhile, The New York Post speculated that Amazon may announce the winning city on July 5, the company's birthday. But that didn't happen.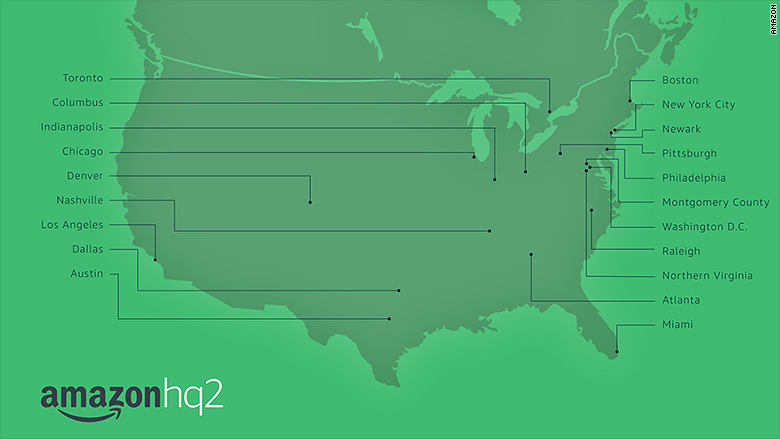 "[Many] rumors thus far have been wrong," said Nathan Jensen, an economist at the University of Texas at Austin."What's interesting is how tight of a ship Amazon must run on their end. Nothing has come out in this process, which is pretty amazing."
Newark's Glover said Amazon has done an "amazing job" of getting the country excited and interested in the search.
"Everybody is asking me [about HQ2] at dinner parties, in the school drop off line and at family barbeques. It's really fascinating," she said.
CNN's Lydia DePillis contributed reporting.