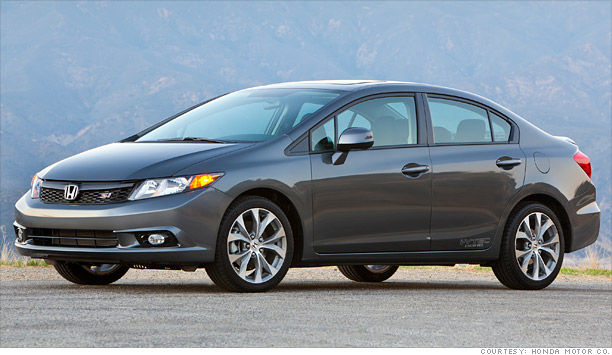 Seemingly designed for the recession generation, the bland, cheezy, ninth-generation Civic went on sale in April to almost universal derision. A blogger at The Truth About Cars declared, "The design is clunky, the materials are cut-rate, and the driving experience is ... dreadfully dull."
Consumer Reports
complained about a multitude of sins, including weak brakes, excessive body lean, and annoying road noise when it dropped the car off its Recommended list.
The Wall Street Journal
called it "a dud."
So bad were the reviews that Honda CEO Takanobu Ito publicly accepted full responsibility for the Civic's poor performance. The automaker is taking the unprecedented step of moving up the mid-cycle refresh by one year to 2013 so it can correct the car's most egregious faults.
"We take feedback seriously, regardless of who it's from, and we will act accordingly quickly," said John Mendel, American Honda executive vice president. Quick won't be fast enough.