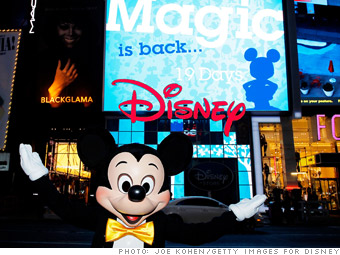 Disney is famed for its animated talent -- from Mickey Mouse to Prince of Persia. But the entertainment giant also is renowned for its corporate talent.
"We have a deep bench," CEO Robert Iger wrote in the company's 2010 annual report, "but we also look to the outside to make sure we have new perspectives and the right expertise in a media environment where conditions are changing constantly."
The company's acquisitions, which include Pixar and Marvel, "add to our ranks of talented artists, engineers, and business innovators," Iger said.
NEXT: Google
Last updated March 09 2011: 1:07 PM ET