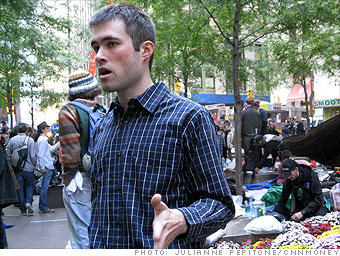 From: Riverdale, N.J.
Occupation: Graduate student, Euopean history
Yearly income: $20,000
Bray serves as a volunteer media spokesman for the protests. He got the job by showing up and asking if they needed people to talk to the press.
Bray has been active in various protests for more than 10 years. Politically, he considers himself an independent.
"I'd like to spread awareness of the relationship between economics and politics," he said. "This is an alternate way of doing politics."