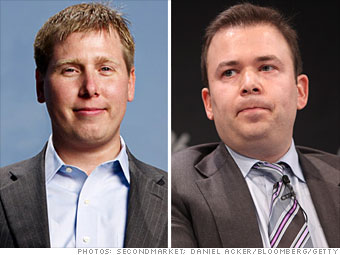 Silbert
: Founder and CEO, SecondMarket
Age:
35
Industry:
Finance
His private-market trading platform leaped into the public eye when shares of Facebook zoomed, but the firm has been trading illiquid assets of all kinds since 2005. It's on pace to handle $600 million in private company transactions this year, up from $100 million in 2009.
Weinstein
: Founder, Saba Capital
Age:
38
Industry:
Finance
The credit-trading prodigy has had one of the most successful hedge fund launches since the crash, raising $4.2 billion in two years. As hedgie legends stumble, Weinstein's run continues: His flagship fund gained 7% this year and his tail risk fund jumped 34%.