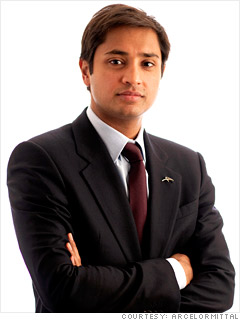 CFO, ArcelorMittal
Age:
35
Industry:
Industrial
He's more than just the son of his company's billionaire founder: The finance whiz helped build the world's biggest steel group through acquisitions -- and is now helping run it. This year he assumed responsibility for European operations, the company's largest division, and he just returned from the Arctic, where the company's new iron ore mine is one of billions of dollars' worth of new projects.
Media diet:
He reads the state-controlled
China Daily
every day "to get perspective on how they are framing the news."