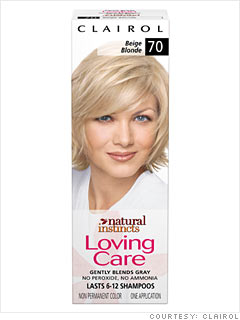 The company gave little explanation as to why the popular hair color was suddenly discontinued in early 2011, other than to say that distribution and soft sales contributed to Clairol's decision.
But consumers who favored Loving Care because it covered grays but did not contain the common ingredient para-phenylenediamine, which can cause an allergic reaction, did not take the news well. "We need to band together and notify Clairol that it is totally wrong to stop producing the temporary hair color, Loving Care," one discouraged fan wrote in an online forum. "I can't live without Loving Care!" another said.
"There was a very dedicated group [of fans]," acknowledged Clairol spokeswoman Alissa Fitzgibbons, of the product that had been on the market for more than 50 years.
The company has since promoted a similar demi-permanent product, called Natural Instincts, although fans claim it's just not the same. For the diehards, Loving Care is still available in limited quantities on eBay -- for as much as $50 a box, a 500% premium over the old retail price.