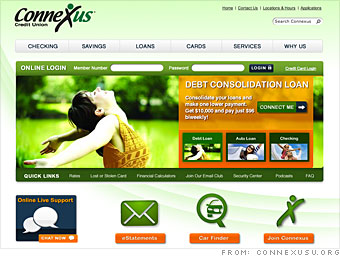 Want to earn a solid return on your savings? Connexus Credit Union offers a 1.75% APY on checking account balances of up to $25,000 for those willing to jump through a few hoops.

To earn that competitively-high yield, you just have to use your debit card at least 10 times a month and make one direct deposit each month, as well as elect to receive electronic statements. If you don't meet these requirements, you'll still get an APY of 0.25%.

No minimum balance is required to open an account and you get reimbursed for ATM charges of up to $25 per month. The account is free, carries no minimum balance requirement and comes with free online banking, mobile banking and online bill pay.

Connexus, based in Wisconsin, is open to any Liberty Mutual employee or family member. But you can also join by simply paying a one-time $5 fee to open an account and a $5 donation to the credit union.