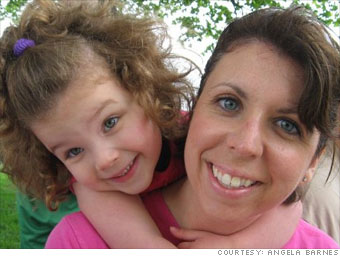 Hometown: McCordsville, Ind.
Dumped: Regions Bank
New relationship: USAA
Date of breakup: November 4
I had been with Regions 9 years, when I started getting alerts on Mint.com every month saying "fee charge." I went into my Regions account online and sure enough, there's an $8 fee each month, and when I click on it, it just says "fee." So after three months of these fees, I called them up.
My husband and I had three accounts with them -- one for me, one for my husband and one joint account where we made all our deposits. Regions told me that I got that fee every month because I didn't meet the minimum deposit requirement of $1,500 every month. Two weeks after that call, the $8 fee turned into a $10 fee. Then, I noticed a $4 fee show up for using my debit card. I added this all up, and with each account being charged $4 to use a debit card and the two accounts getting $10 fees, this came out to $384 a year.
I called up Regions and said, `I've been with you for a really long time, can't you waive these fees?' The woman said 'No.' So I said, `How do I not get charged these fees -- is there anything I can do?' She told me I could open a credit card, but wouldn't even tell me what the interest rate would be.
So I started doing research, and then got an email from USAA. We've had our car loans through them for 11 years, and have been really happy with their service. And since they're web-based, they're able to offer free checking and lower fees. Switching all our accounts over has been inconvenient, but in the long run I think it will really pay off.
When I called to cancel my Regions account, I got passed along to the customer retention department, where I was asked, "What can we do to keep you from leaving?' And I said, `I asked the same question to you a couple weeks ago -- now it's too late in the game. You lost me.'